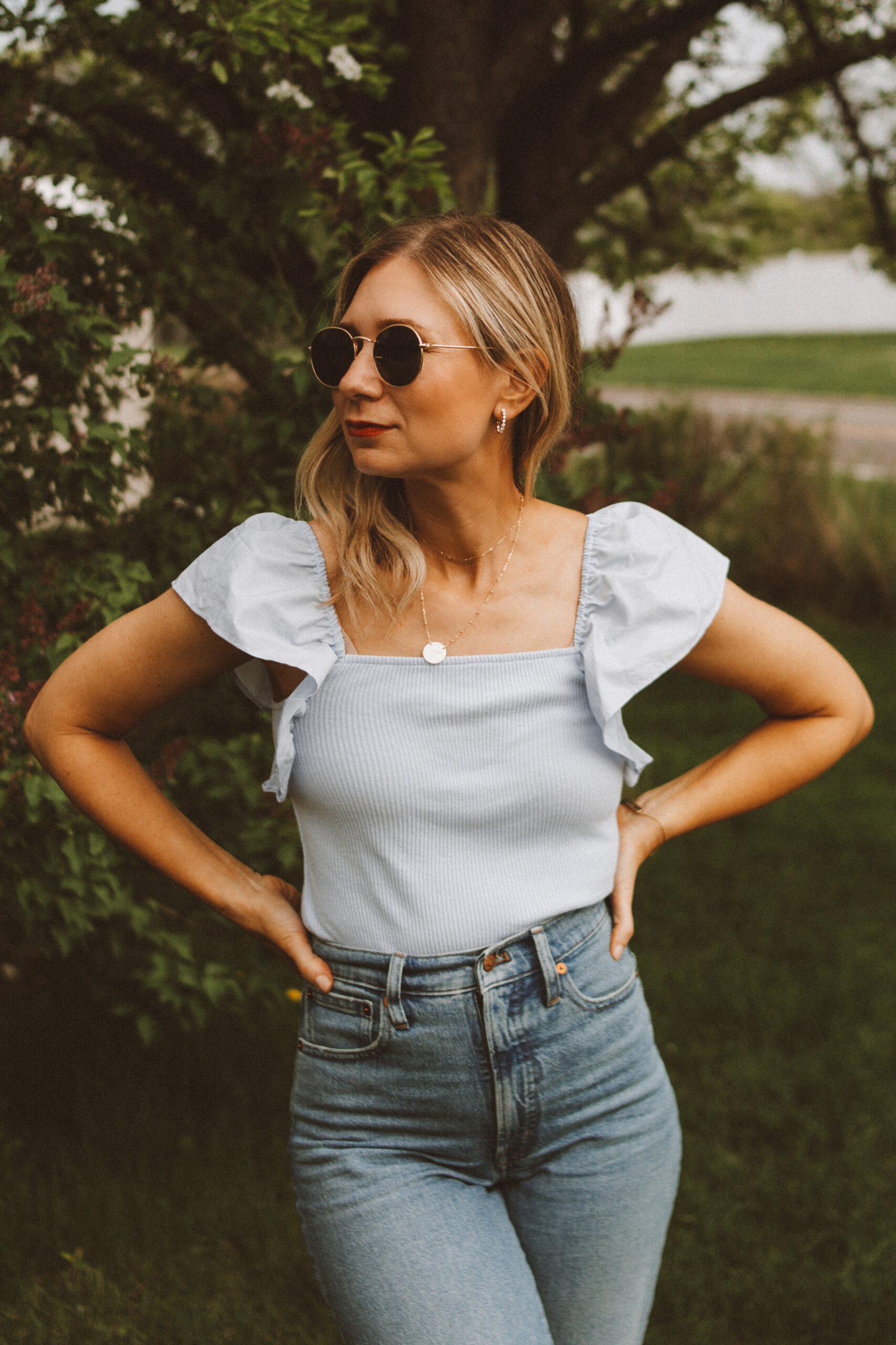 I'm not someone to go over the top with my Holiday outfits. I like a subtle nod to the given holiday without looking like someone threw up the holiday colors all over me. 😂 This outfit is the perfect example of dressing for a holiday, but in a subtle way. I've got the red, white, and blue with my blue top and jeans, white sandals, and red lipstick… but this is an outfit I could wear anytime without any issue.
And that's always my advice when people ask me what to wear for a Holiday… wear something you'd wear for another event, but pull in the appropriate colors in a subtle way.
I found this top at Target, and it's really, really cute! The bodice is ribbed, and the flutter sleeves are made of a more smooth material so there is a great contrast between the two textures. Plus I find the sleeves to be the perfect in between of making a statement while not going overboard.
And, of course, if you saw my ABLE try on, then you know these sandals are an instant favorite of mine. These jeans too… they were my favorite pair from the recent updates I did to my Madewell Denim Guide.
Outfit Details:
Top (XS) | Jeans (25. Sized down) | Sandals (TTS) | Sunglasses | Earrings | Lipstick (Shade is Zip) | Necklace
I pulled a few other outfit ideas together in some collages for you guys for all kinds of different Memorial Day activities: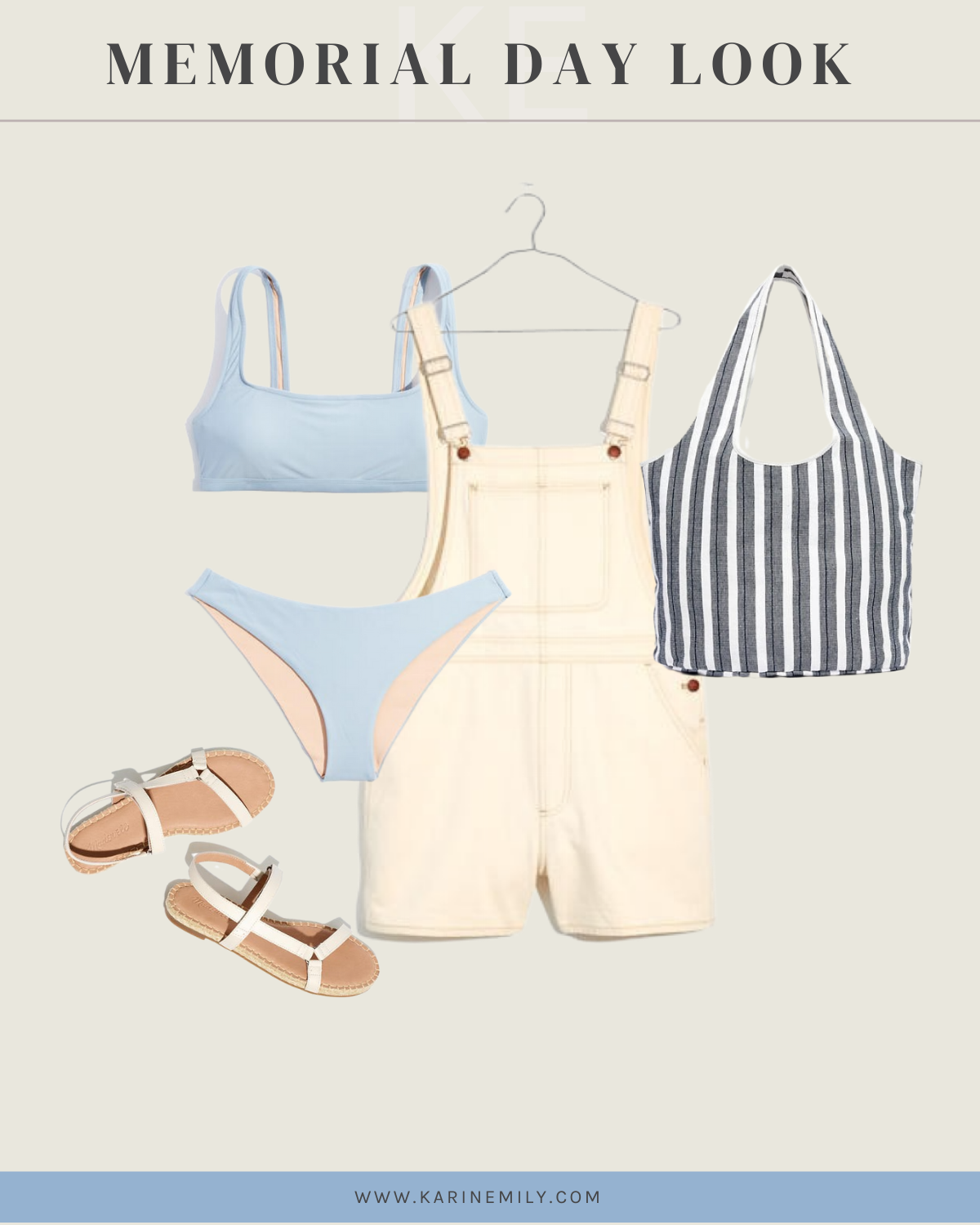 A Day at the Lake:

---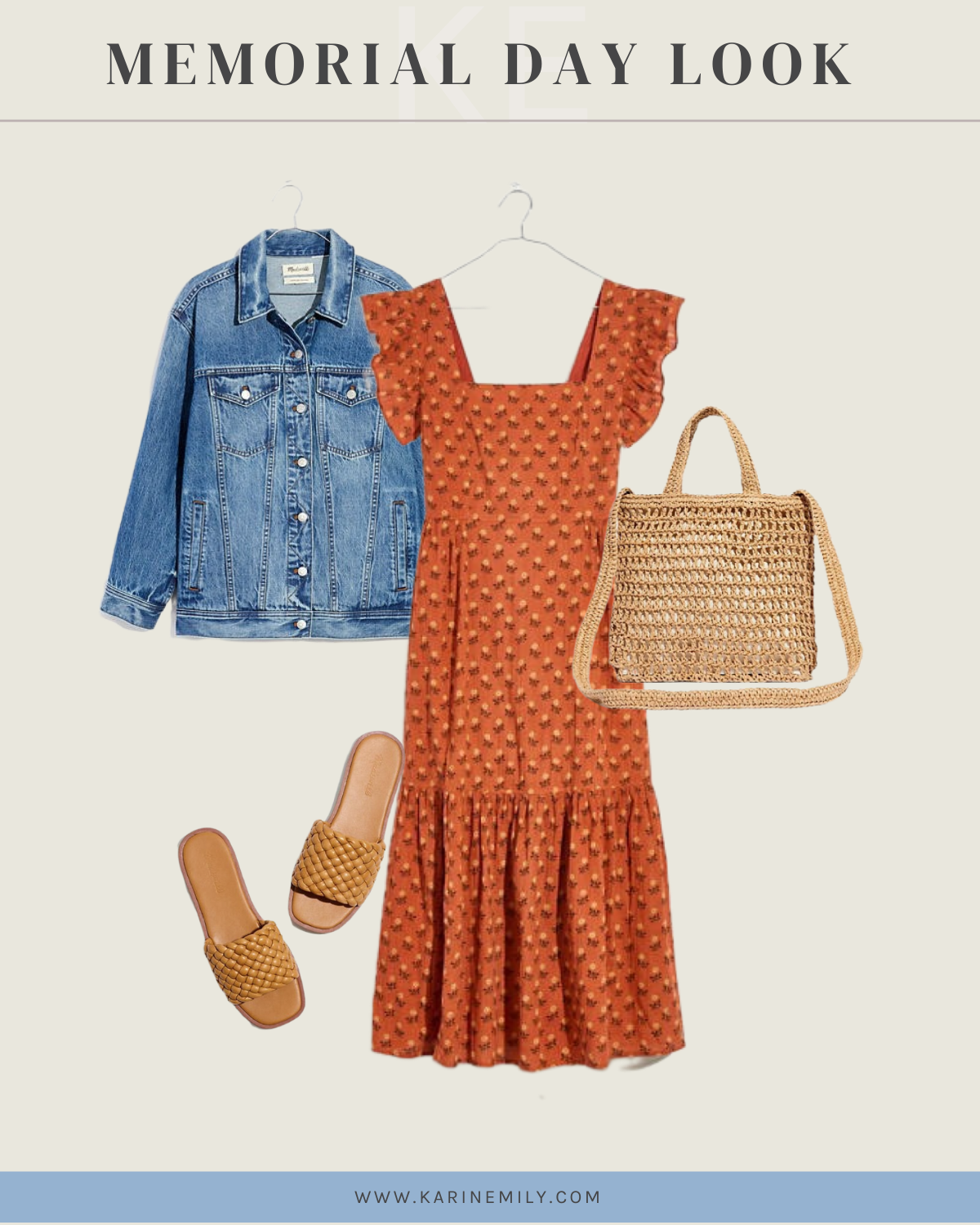 A BBQ Celebration:

---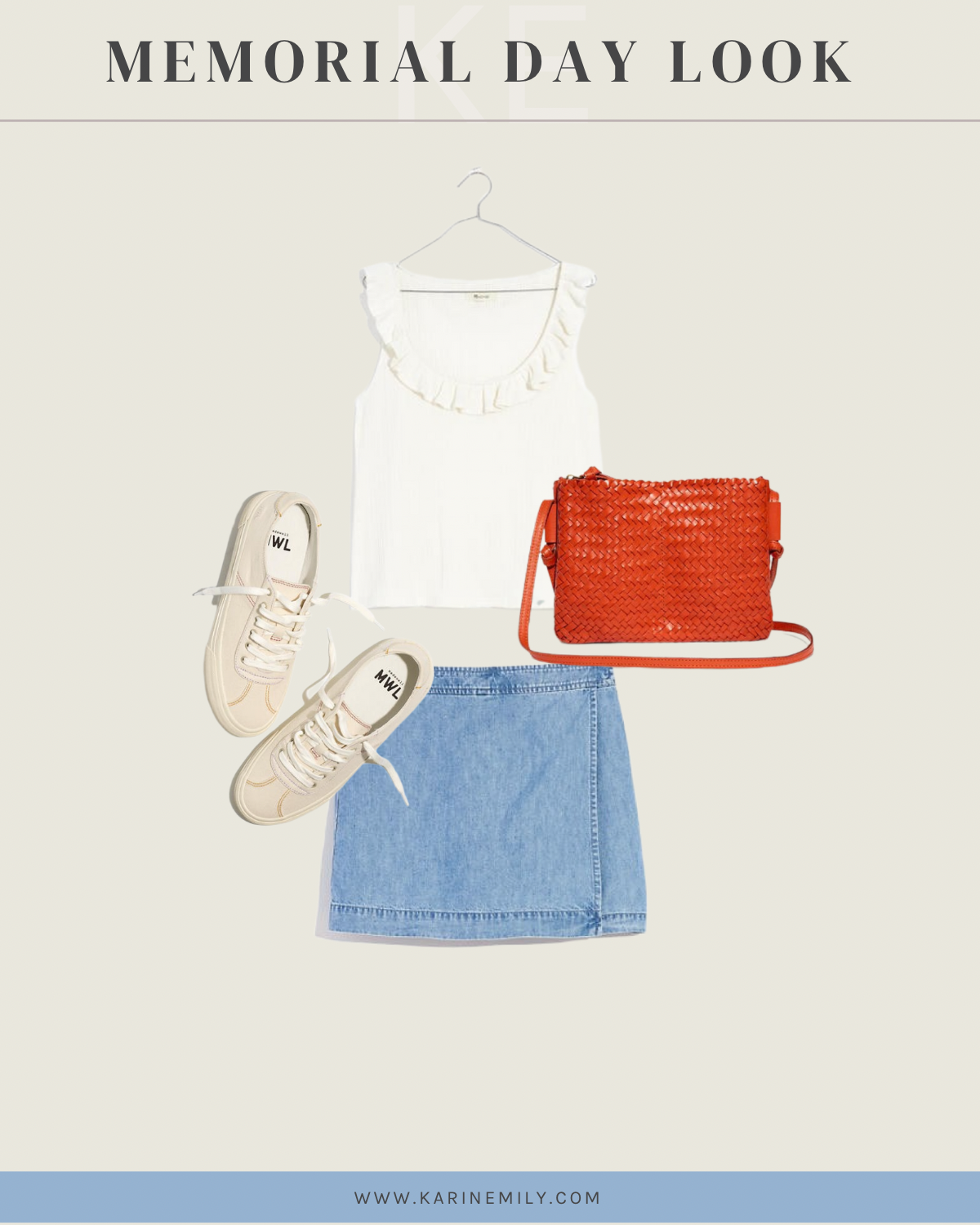 A Family Get Together:

---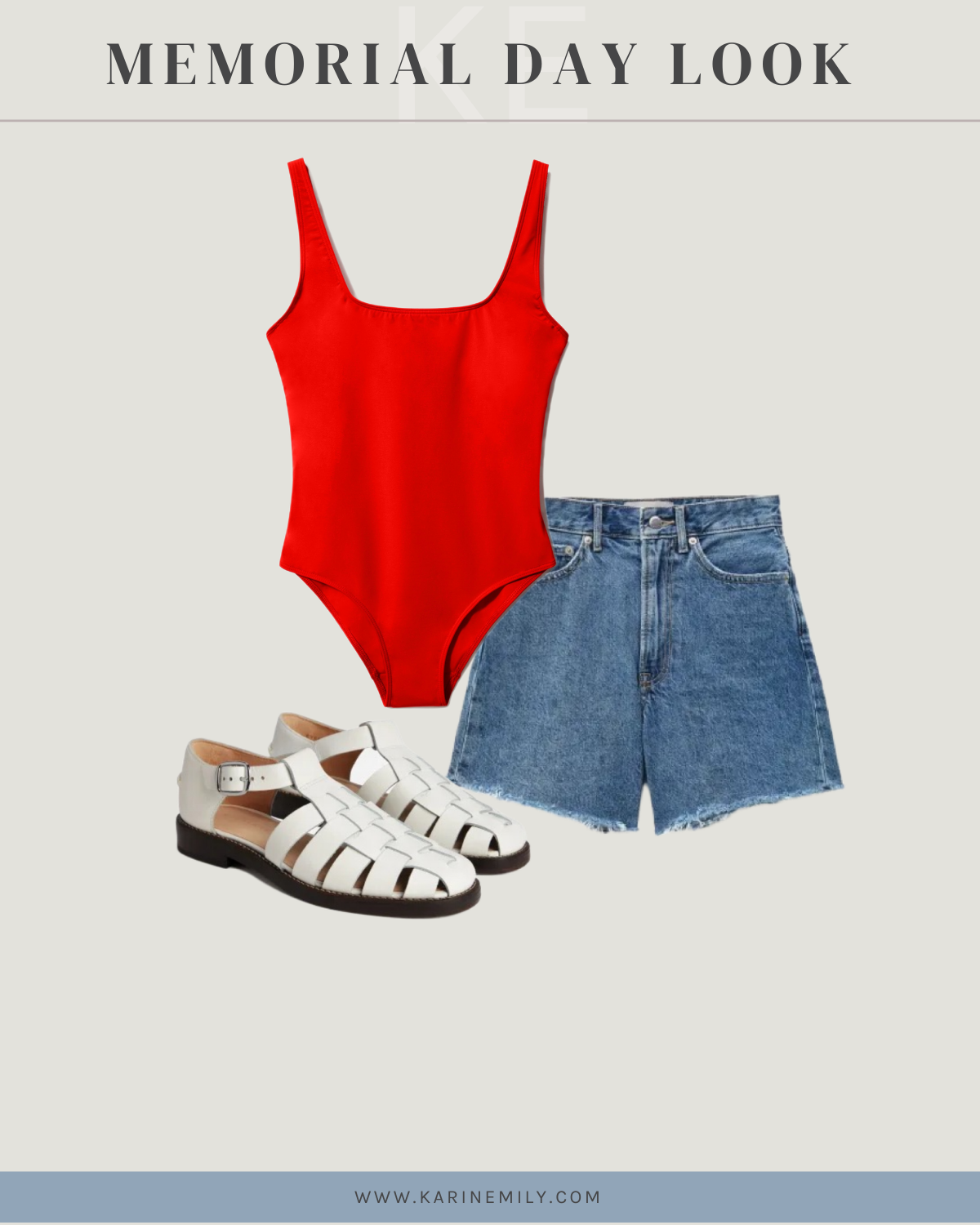 A Beach Day/Pool Day with Lunch/Dinner Afterwards:

---
And finally, a little roundup of Memorial Day Sales… some of them are only this weekend so I'm going to start the list now, but check back next week because I'll add more as they come:
Have a great weekend everyone!
Until next time,
Karin