Happy Monday my friends! You're getting a bonus post this week because last week… got away from me. But the week after a holiday always does. I'm not alone in this right?? Anyway, on Instagram I mentioned I'd be doing a house tour, but we got some new rugs over the weekend so I need to reshoot some photos. I promise I'll get one up soon though!
Today I thought I'd do a little throwback and share what I wore this past week. Because I had a more housework/getting things done kind of week I ended up wearing leggings every single day… which I'm not mad about. It's funny because WAY back when I first started my blog I had someone e-mail me and ask me to share some outfits with leggings and I responded saying I wasn't a legging person ha! Well 7 years later and (shocking!) I've fully embraced the legging life.
So to celebrate my change of heart, the theme to this week's outfit roundup is… (you guessed it) leggings!
Outfit Details:
Sizing notes: Sweatshirt (M), Leggings (S), Sneakers (TTS)
These white leggings from Alo are some of the comfiest I own! I love their 7/8 leggings and for some reason the white ones have more of a cottony feel to them which I really like. They are also really thick so they aren't see through at all and you don't see underwear lines.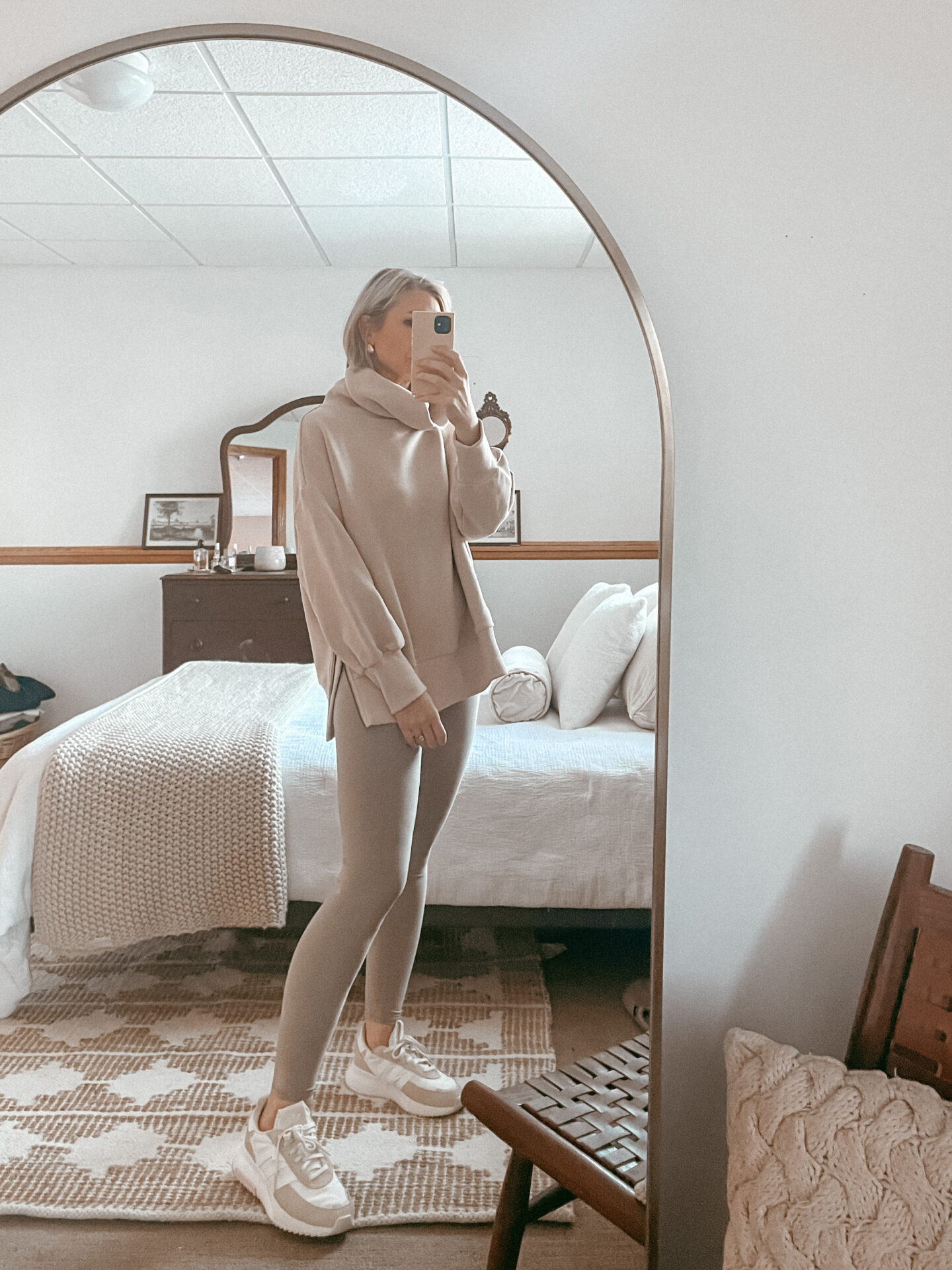 Outfit Details:
Sizing notes: sweatshirt (S), leggings (S), sneakers (TTS)
This is just my ideal legging outfit. These sweatshirts from Varley are the absolute best… so cozy and warm and they are the perfect length to wear over leggings. I love doing this kind of monochromatic look as well… it makes the casualness of the leggings just look a bit more chic.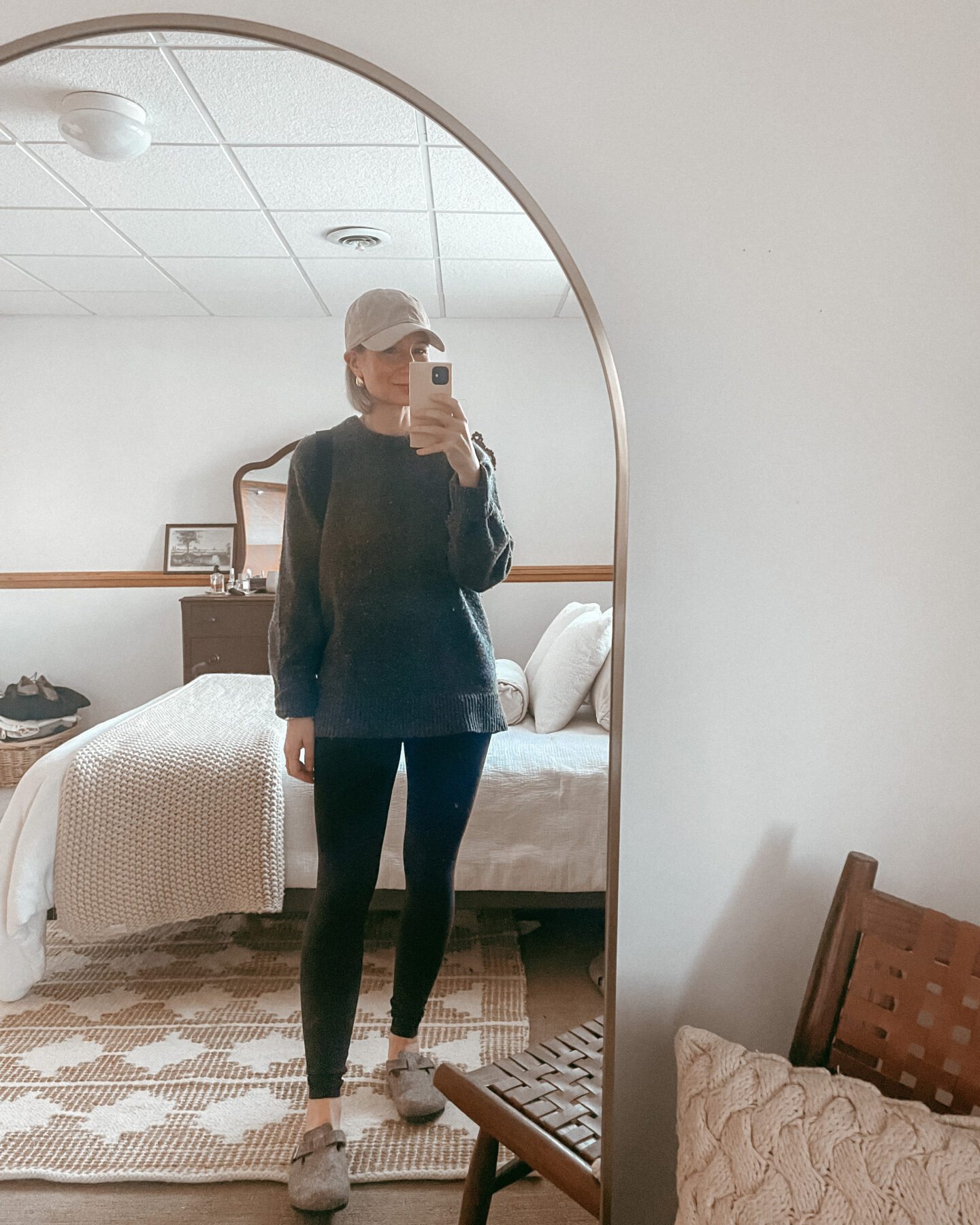 Outfit Details:
Sizing notes: sweater (M, Gifted), leggings (4), clogs (size down)
I am a little ashamed to tell you guys that I have worn this exact outfit 5 times over the last 2 weeks. Ha! It's the coziest, yummiest outfit and this sweater is perfection. It's like that vintage sweater you scour the thrift stores for and finally find… but soft. I would wear this sweater everyday if I could.
Outfit Details:
Sizing notes: sweatshirt (M), leggings (S), clogs (TTS)
Speaking of repeats, this sweatshirt has been a go to, constantly on rotation, top fave for me this fall. I just love the cut and style of it and I sized up to make it extra cozy and it's perfect with leggings. These are another pair of the Alo 7/8 leggings, but this color (dark olive) is sold out so I linked to a similar color.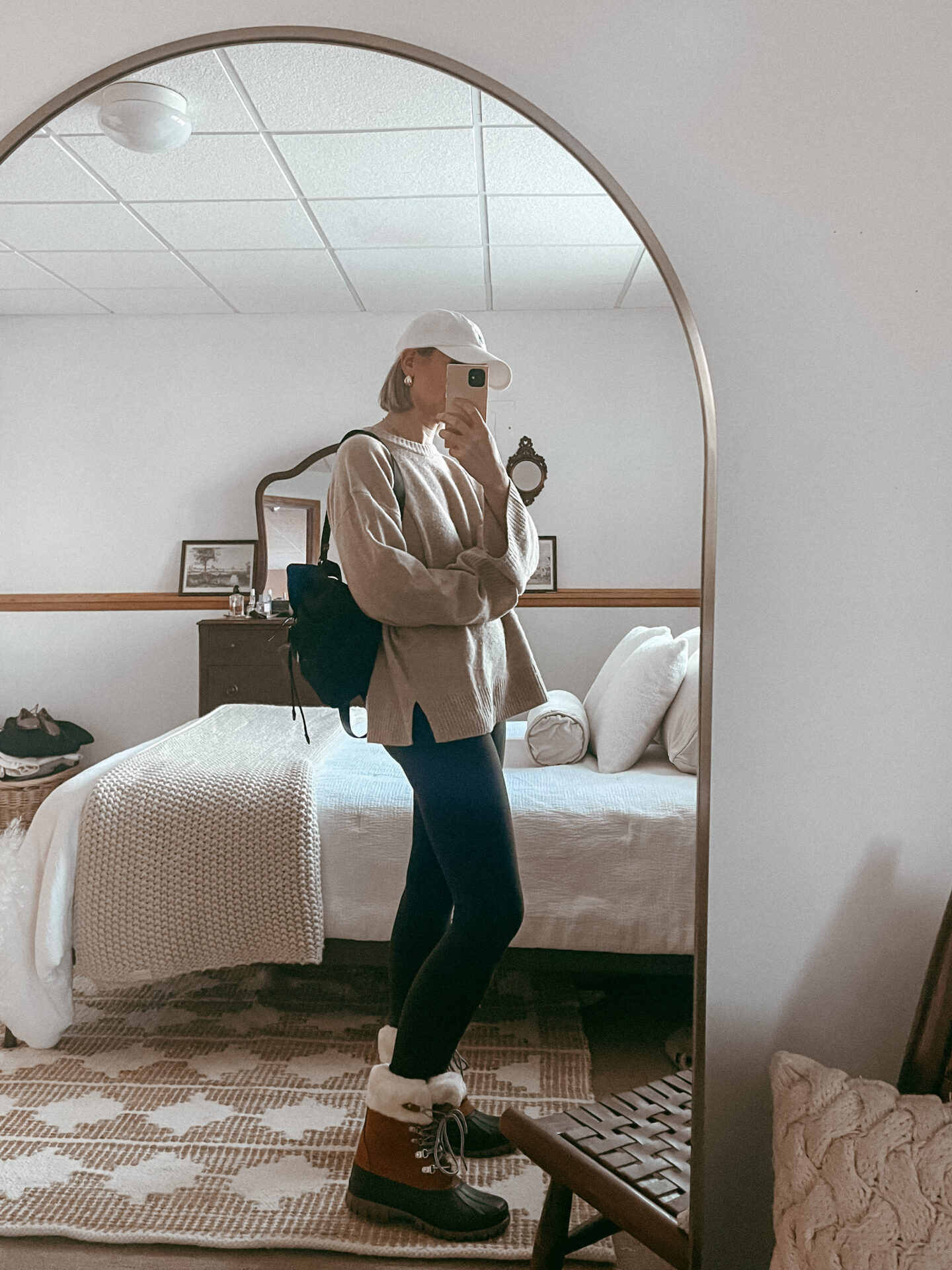 Outfit Details:
This was worn on an especially cold this past week with a maxi length puffer coat, and it was purely a practical outfit worn out of necessity. These boots are a newer purchase and I'm so excited to get all kinds of use from them this fall and winter… they are so soft and warm, but they aren't super heavy.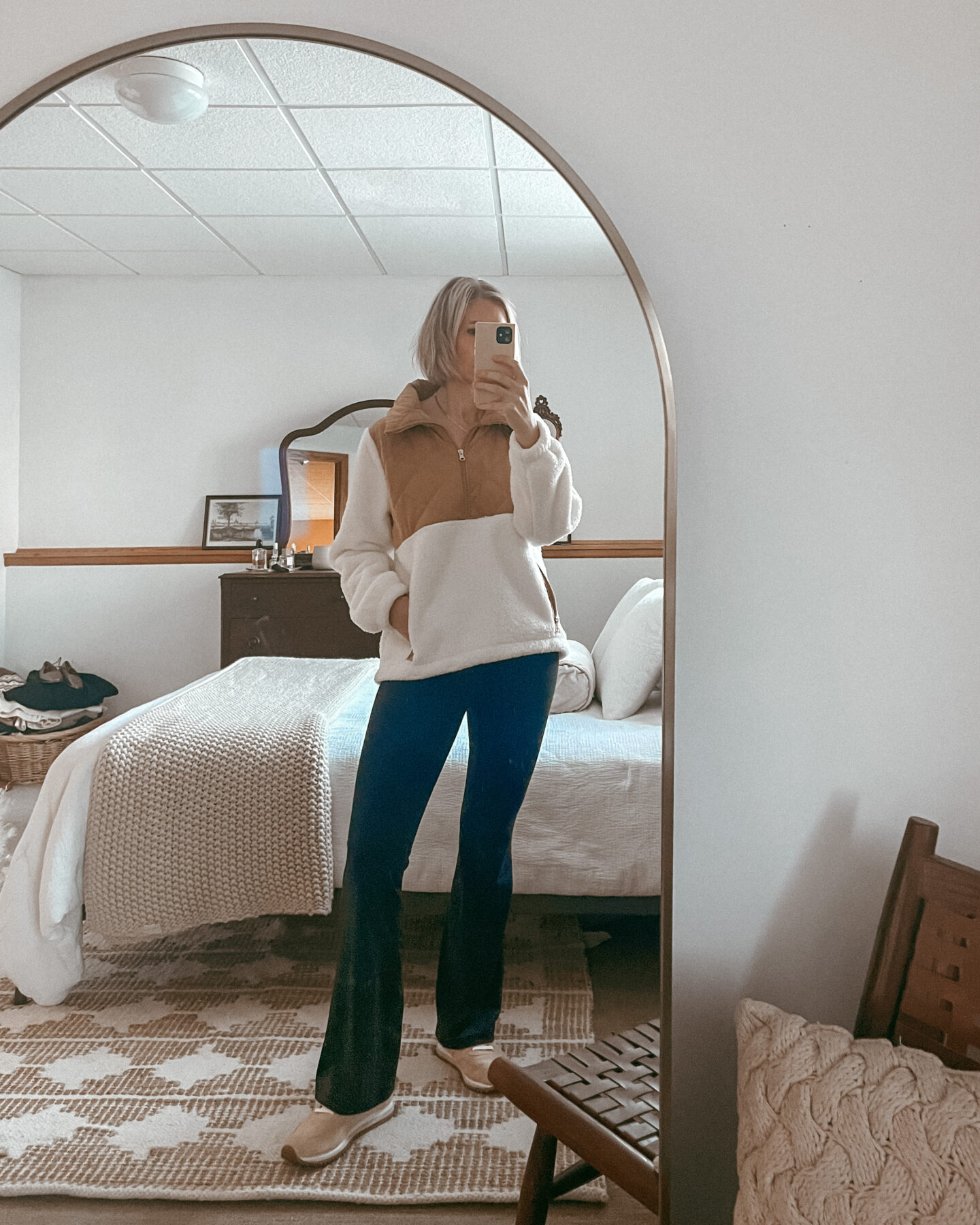 Outfit Details:
And finally, another very basic outfit that I wore in a pinch. We moved all the furniture around in our basement on Friday and I wore this with a workout tank for the heavy lifting and I threw on the fleece for a quick grocery store run.
---
Well that's all I've got for you guys today! I hope this was a fun little bonus post. Have a great week my friends!
Until next time,
Karin