Hello and happy Friday my friends. Gift guides! I've got a lot of ground to cover today so we're just going to jump right in. I want to do these guides a little differently this year. Instead of sharing a wide range of ideas of things I'd gift to my friends and family, I'm going to share a narrower range of items I already own and love that I think would make excellent gifts. And there's no rhyme or reason either. I literally walked around my house and just grabbed everything I love and would give as a gift myself! And there's a bunch… so let's get into it:
Shop my recs:

First off, because this is a style blog after all, let's start with a few clothing recs (I'll round it out with a few more at the end). A good coat is such a good gift, but maybe one you wouldn't think of right away! I was gifted my last black wool coat over a decade ago, and it was my go to coat until last year. I also love giving a fun accessory like this wool beret… it's just something a bit different! And finally, a good pair of sneakers are always something that people tend to be universally excited about. In other words, you can't go wrong with any of these styles!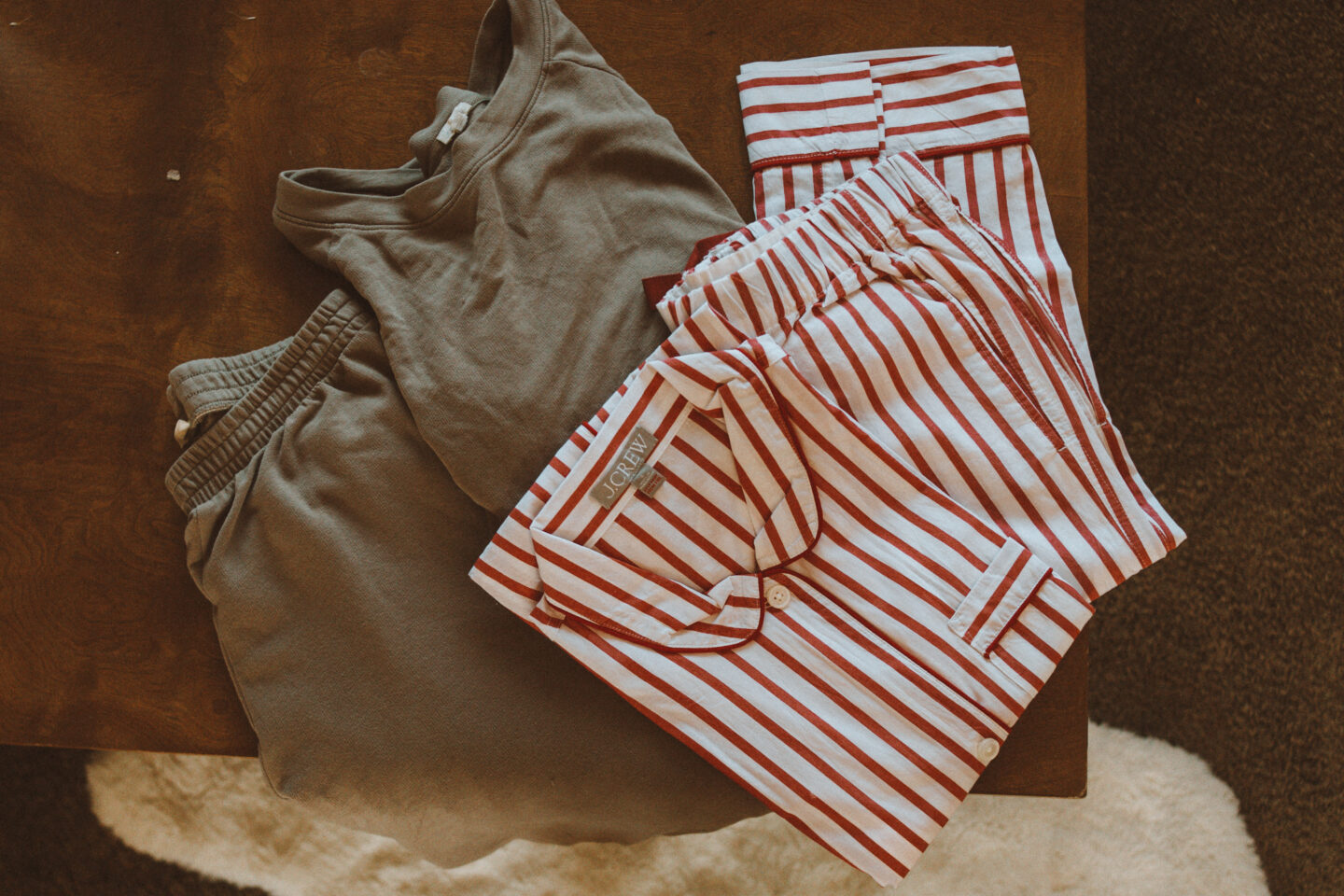 Shop my recs:

Pajamas are always a great gift – they are something that everyone uses, and being given a nice pair as a gift is the best! The red striped pair is a recent pair from J. Crew, and they are such a fun pair of retro inspired pj's! But besides this particular pair, J. Crew pajamas are the best – every single pair I own from them are just so comfortable, soft, and made really well.
I also grabbed my favorite sweat set to show you guys because who wouldn't want to be given a luxe pair of sweats for a gift? This particular set is from Skin, and they are definitely a bit more expensive than the average pair, but oh my word they are amazing. So so soft, but not that silky kind of fabric that won't last past a couple of washes. I've had them for almost two years and they still feel exactly like they did on the first day I put them on… with countless washes. This particular style is no longer available so I'll link similar here.
Shop my Recs:

Christmas is always a great opportunity to gift kid's clothes… especially to nieces and nephews because it's almost like a gift to the parent as well. 😉
These L.L. Bean fleeces are some of our very favorites because they are really thick and cozy, and they withstand just about everything a kid could possibly do to them.
We also love little cozy jogger sets like this pair from Miere the Label – the brand is currently taking a break, but I'll link to another style we really love. My kids live in sets like these because I firmly believe that kids should be comfy and wear clothing that lets them move and be active!
And finally, what's Christmas without a pair of Christmas socks? We swear by these Bomba socks! The wool content is perfect for cold weather, and they fit really snug on the foot so they never complain of "wiggly" socks.
Shop my recs:

Makeup bags or travel bags are always such a good gift! They're useful, but you can give one that's just a little extra special. I love these floral bags from Sezane, they're so pretty and girly and perfect for a friend/sister/mom who likes beauty! I also really love this sherpa pouch (you can also have it personalized!), it's such a fun option and adds just a little bit of extra fun texture to a travel bag.
Shop my Recs:

Another great gift for nieces or nephews (or even your own kids) are fun shoes or accessories! These rainbow boots are so fun, and kids will love them… but they're really practical for winter. Same things with a pair of Bogs… kids love them because they can get them on and off, and they come in all kinds of fun colors/prints, but again they're super practical.
Personalized gifts are also so fun, and these hats are SO cute! Each of my kids have one, and they wear them year round… and they come in so many different colors and patterns so there is one for everyone (they make adult hats too)!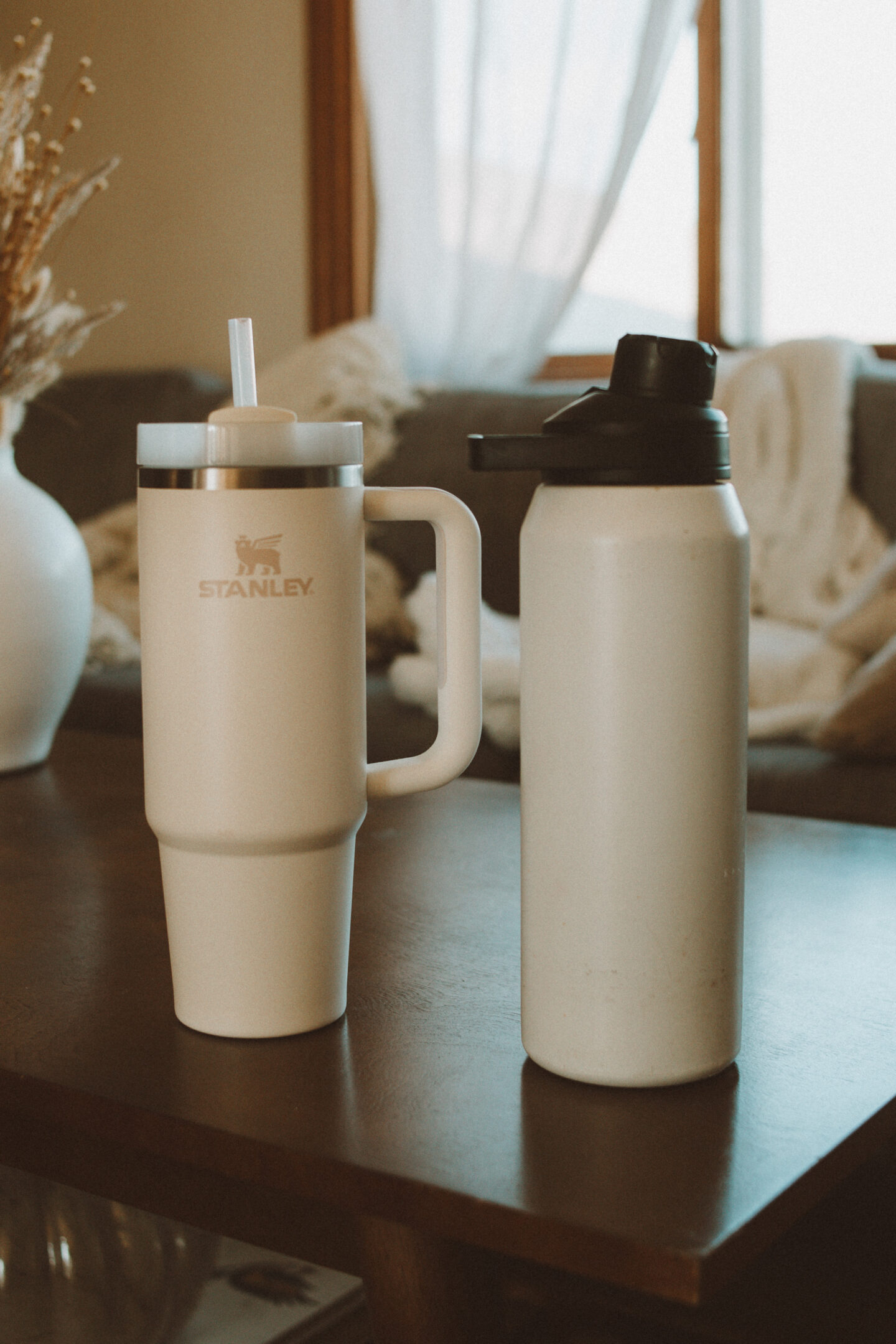 Shop my recs:

I love gifting water bottles to my friends/family members who are runners, like working out, or who have office jobs… you really can't go wrong with a water bottle!
The Stanley is a great water bottle for 9-5ers because it's an easy on the go water bottle, but it's nice to drink out of all day at a desk. The Camelback is a great option for people who are more on the go because it's leak proof, but also still fits in a cup holder!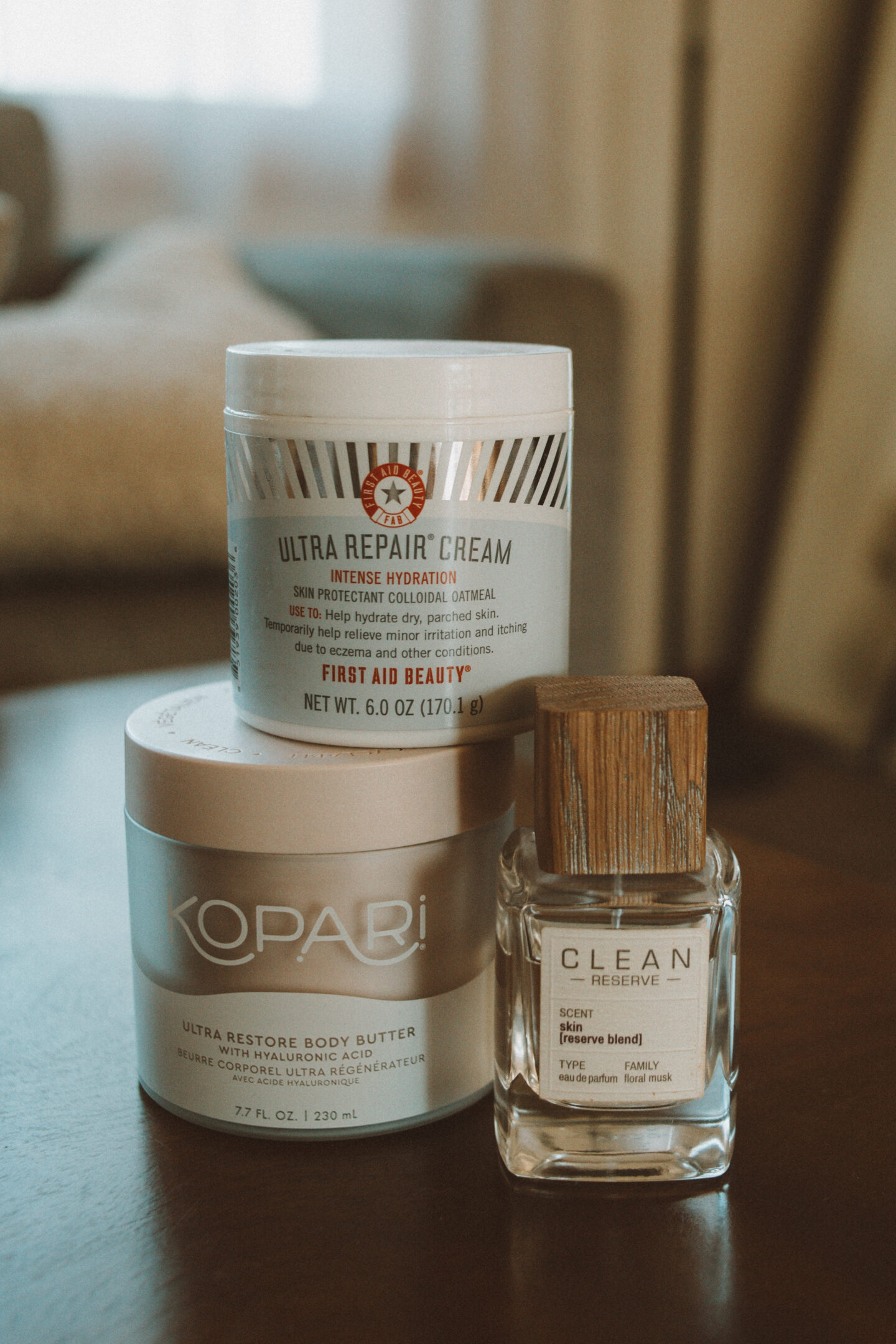 Shop my recs:

These body butters/creams would make excellent gifts because they're just a little bit extra "fancy", but everyone uses moisturizer so you know they'll be well received. The First Aid Beauty is great for people who have sensitive skin, and the Kopari is great for pretty much anyone… it smells so nice and it is really thick and luxurious!
The perfume is a bit more of a hint, hint to your husband, but this is really a universal scent that most people will love because it has both warm and floral undertones.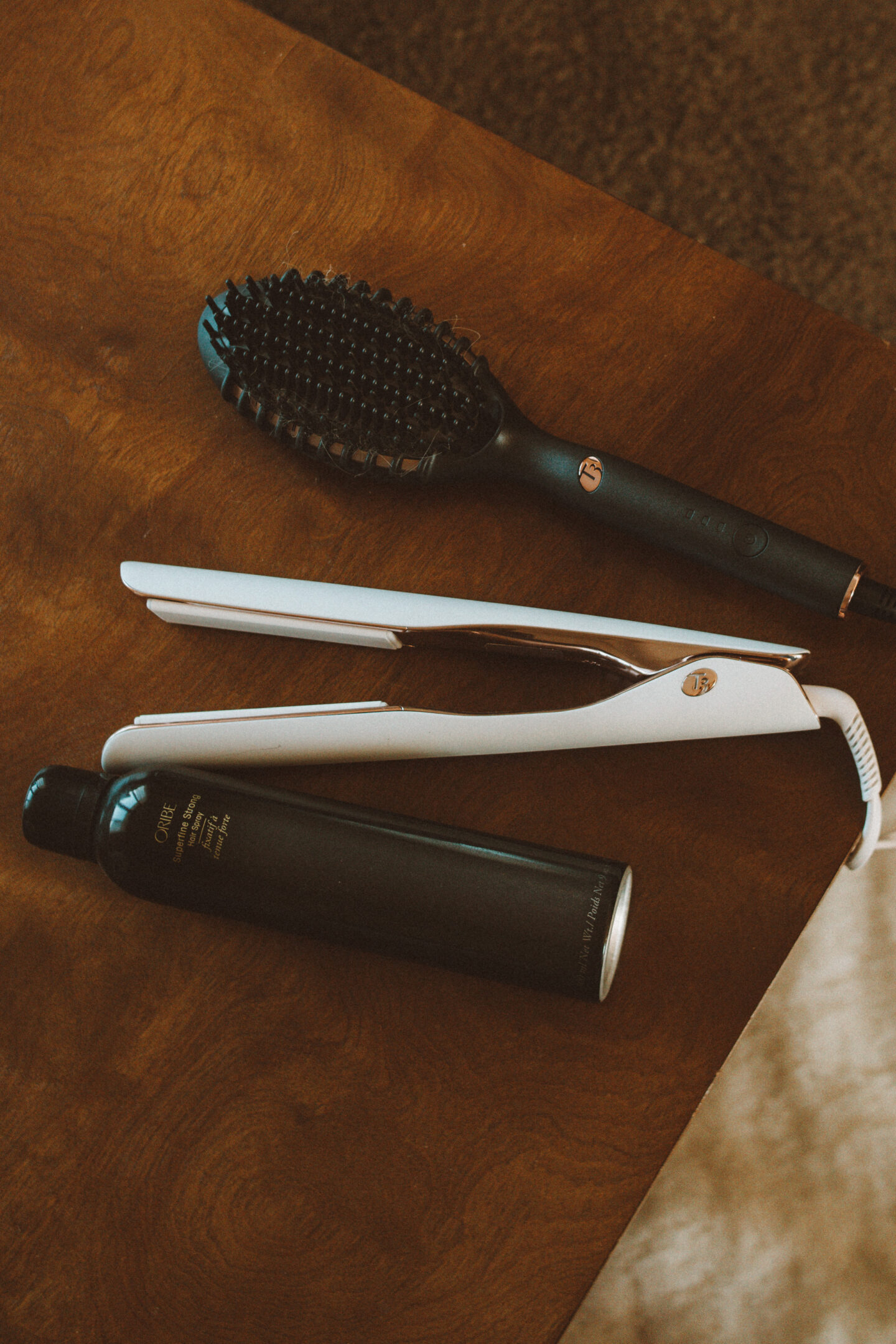 Shop my recs:

Ah… hair tools! I think a hair tool or product that is just a bit more spendy is such a good gift! It's the gift that she would want to buy for herself, but doesn't because it's a bigger purchase. These are definitely for those who have a bit of extra cash to put into a gift, but I can't think of anyone who wouldn't love these:
The brush tool is a great option for those with thicker hair, but I also love it on my short hair for just quickly getting kinks out in the morning. The straightener is really cool because it's a smart straightener – meaning you can program it to your particular hair type so it'll straighten your hair at the heat that will do the least amount of damage.
If you can't go for the expensive hair tool, a fancy hair product is fun too! This hairspray from Oribe is perfect for anyone because it's a strong hold with a really fine mist so it works great on fine or thick hair.
Shop my recs:

Fancy laundry detergent is a bit of an unexpected gift, but it's a really fun gift! I always keep these Laundress detergent's in stock, but I save them for when I wash my sheets. It gives my sheets an extra special feeling when they've been freshly washed!
A steamer is more of a practical gift, but it's the perfect gift for a mom (or anyone else) who is still strictly using an iron. This steamer has a great price point, but it works really well! I love that you can turn the steam off in between garments without having to heat it up in between each item.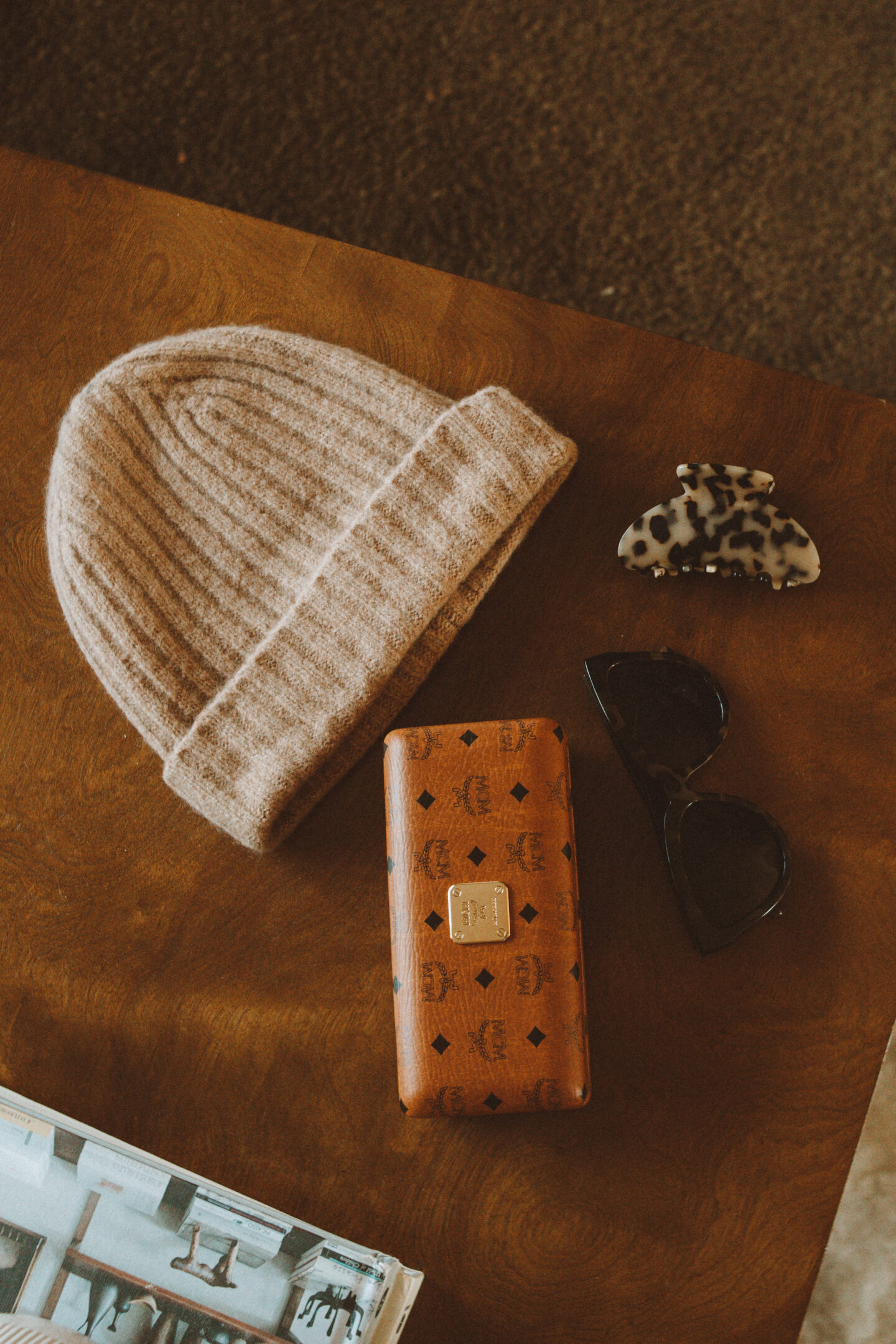 Shop my recs:

Accessories are some of my favorite gifts to get, and I love how easy they are to give. Anyone will appreciate a cozy hat or a fancy pair of sunglasses!
This hat is SO soft and cozy and I love the timeless fit and color. And I love these claw clips… they grab the hair and keep it nice an snug without being comfortable. I love how they keep even my short, fine hair in place.
Sunglasses are also so fun to get! This pair from MCM are really classic and would be great for pretty much anyone, but hot tip: Nordstrom Rack has some great designer sunglasses at a really good price!
Shop my recs:

I looooove this travel bag and it would be the perfect gift for pretty much anyone (it comes in different colors and sizes)! It fits so much with a separate compartment for shoes, but it's really easy to carry + it has a sleeve that you can slip over the handle of a suitcase.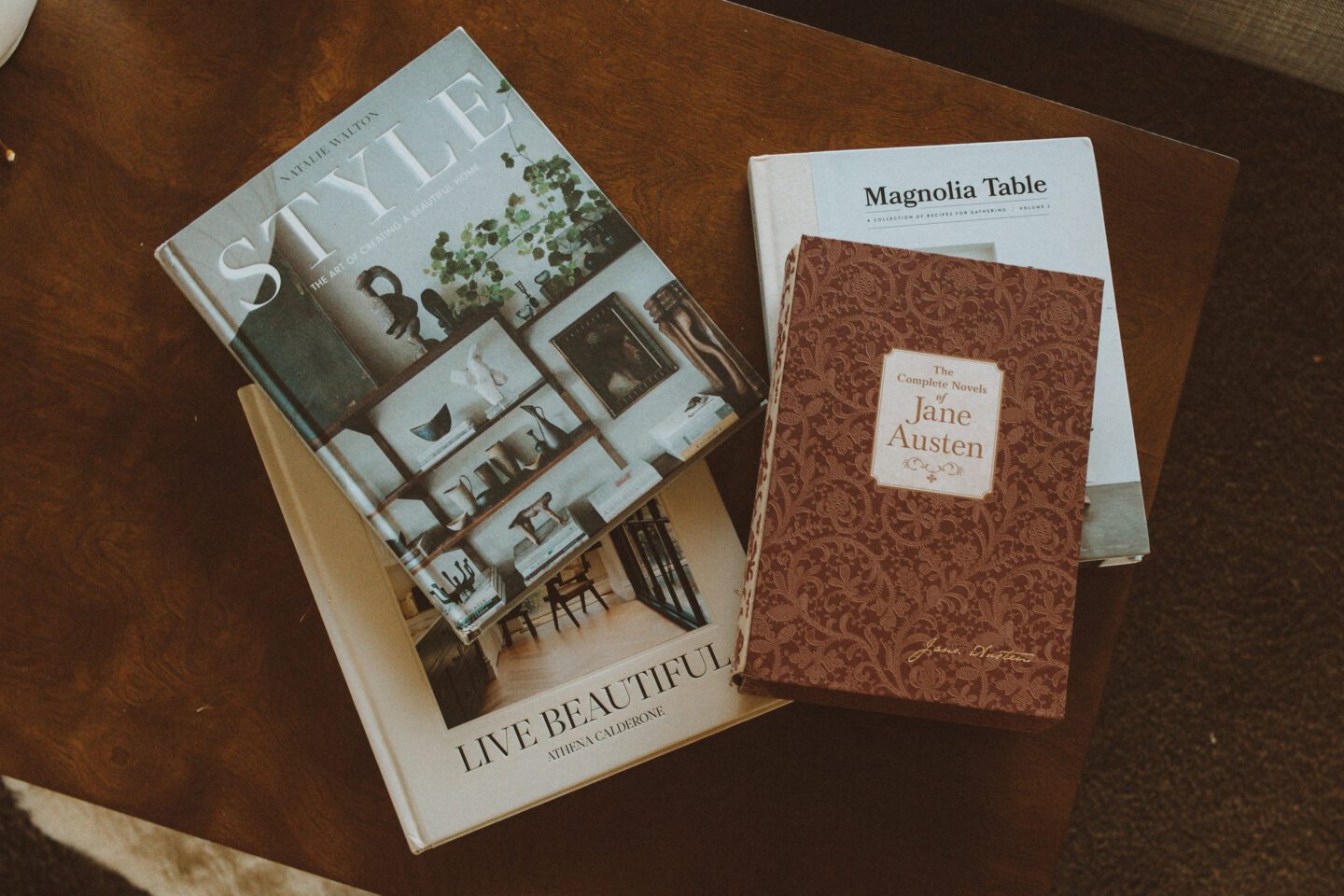 Shop my recs:

Coffee table books! You can never go wrong with coffee table books and these are some of my very faves. These interior design books are great all arounders that I think most people would love. I also love a cozy cookbook at a coffee table, but it's also a great option for those who love to cook. And these Jane Austen books are so pretty under a candle or vase.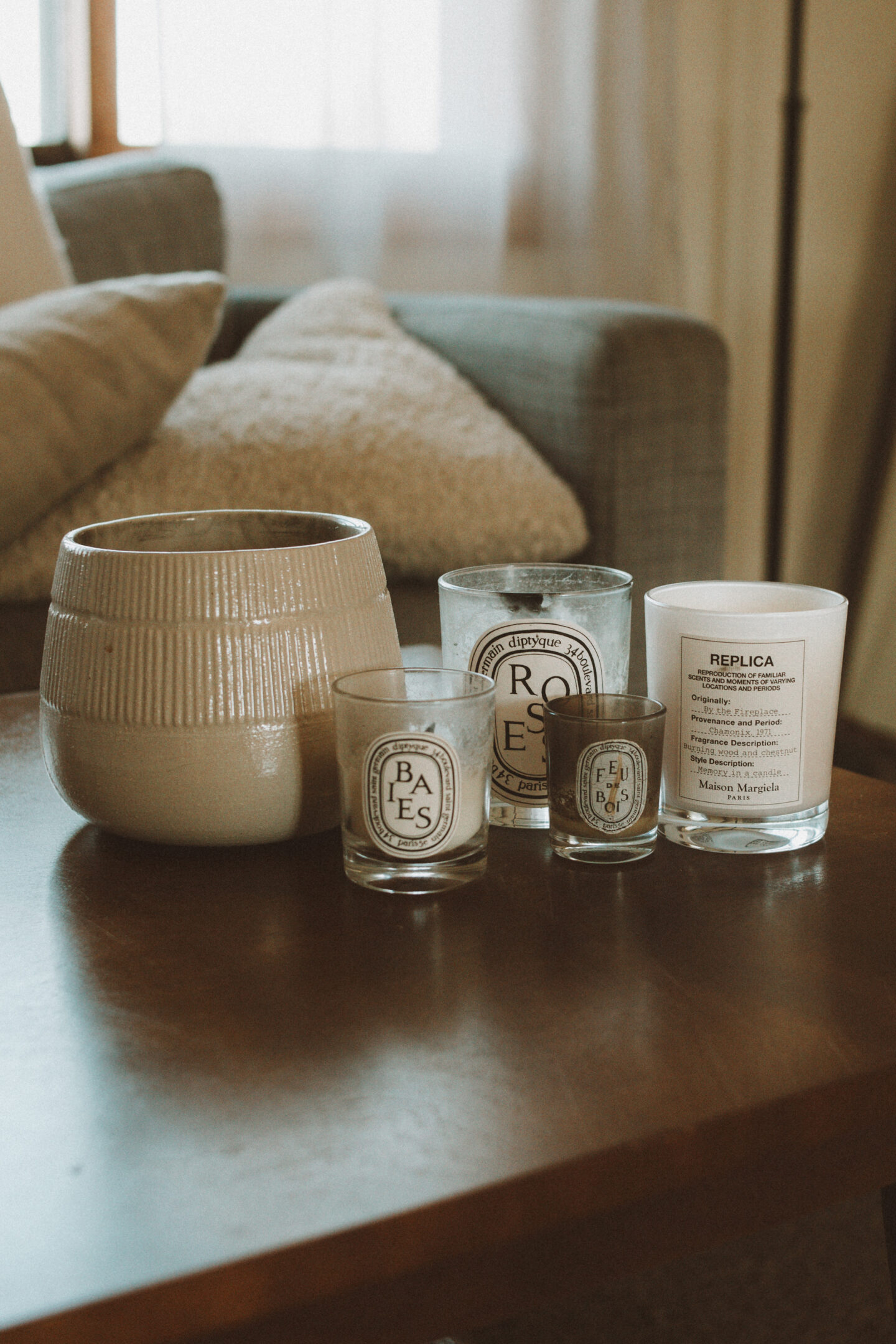 Shop my recs:

And candles! I love a good candle, and while a Target or Home Goods candle is always fun I think a fancy candle is so fun to receive… and there is nothing fancier than a Diptyque candle (in fact, two of mine were given to me as gifts!). Roses, Baies, and Feau Du Bois are my favorite scents… Baies for spring, Roses for Summer, and Feau Du Bois for fall and winter. They're such high quality candles that you only need to burn them for about a half hour for the smell to last all day… which makes the candles last forever.
I also love these Replica candles because the scents are based off of nostalgic moments or events so they feel really, really special. My favorite for colder months is the By the Fireplace, and it really does smell like you have a wood burning fireplace going.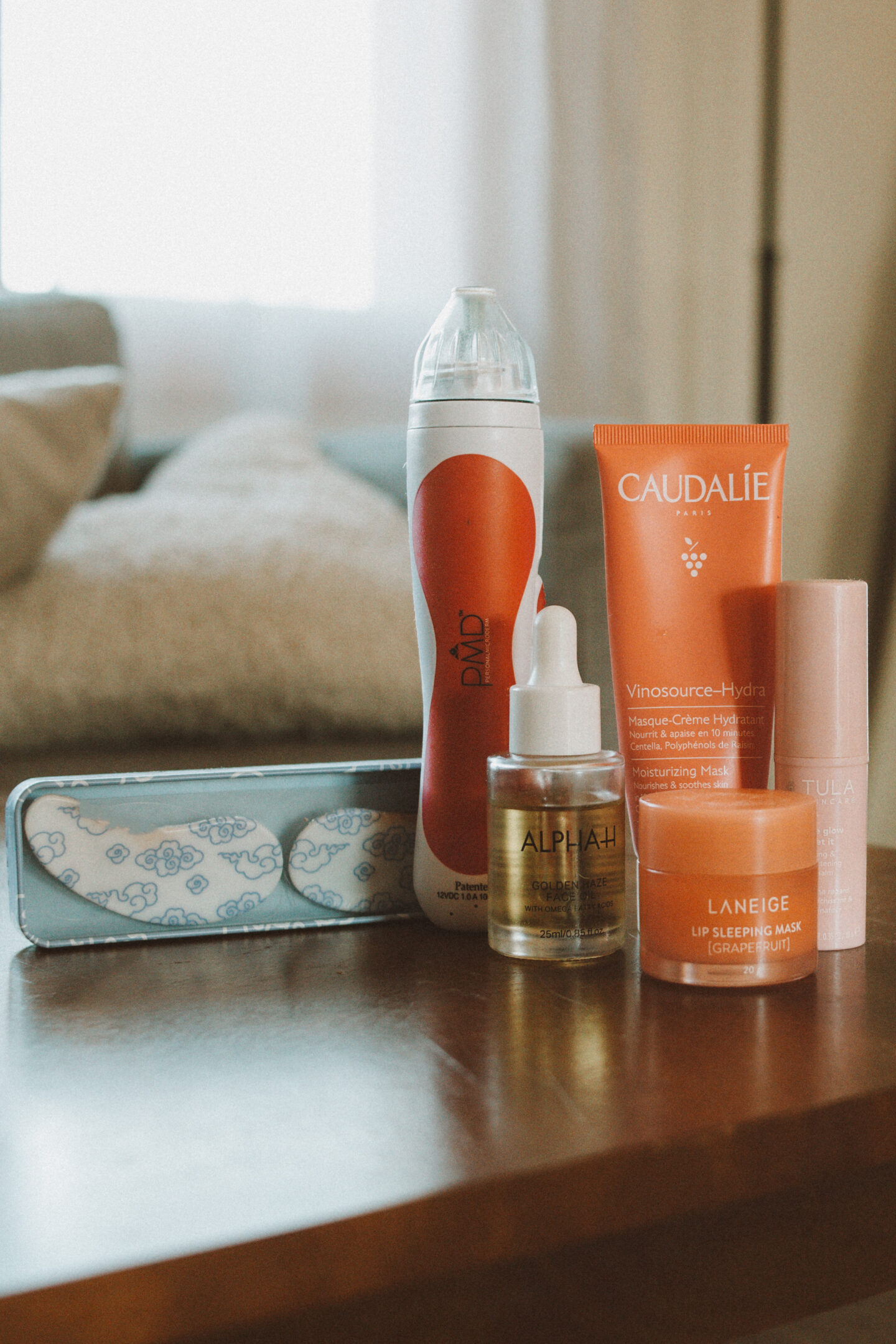 Shop my recs:

So let's talk skincare… skincare is tricky to gift because everyone has different needs/wants out of skincare, and there is nothing worse than receiving something you know you're not going to actually use.
BUT I think all of these faves of mine would work for just about anyone. The sleeping mask is a really nice lip balm and it's gentle enough that I can use it on my kids too. The Tula eye balms are such great eye products, and this one is really special because it has a glowy finish that looks really pretty underneath eye makeup or just on it's own.
The mask is SO good! I use a retinol product a few times a week, and I always use this afterwards to keep my skin really moisturized and soothed afterwards. In fact, this whole line from Caudalie is absolute perfection for those of us with dry skin. And speaking of dry skin, this oil from Alpha H is a dream! I layer it on top of my moisturizer both morning and night, and it locks everything in and gives your skin the prettiest glow (the name golden haze is a perfect description).
Beauty tools are great gifts as well, and I would be so excited to get one myself! I think if I had to recommend one for a gift though that doesn't break the bank, it'd be this PMD microdermabrasion device because it really does work for anyone, and it makes a big difference in your skin texture.
And finally, these eye patches are a great stocking stuffer or smaller gift, and the best part is that they are reusable and are meant to be used with your existing eye cream so they're not specific to a certain skin type.
Shop my recs:

Another fun idea for a girl friend or a sister is a fancy nail polis or cuticle cream. I keep my nail polishes to a very small rotation and lately this pale pink has been my go to (color is blank white)… and it's a classic color that would look good on pretty much everyone!
I love this little cuticle cream as well! I keep it on my bedside table and put it on before bed every night, but it also is a great size for throwing in your purse or keeping in your car.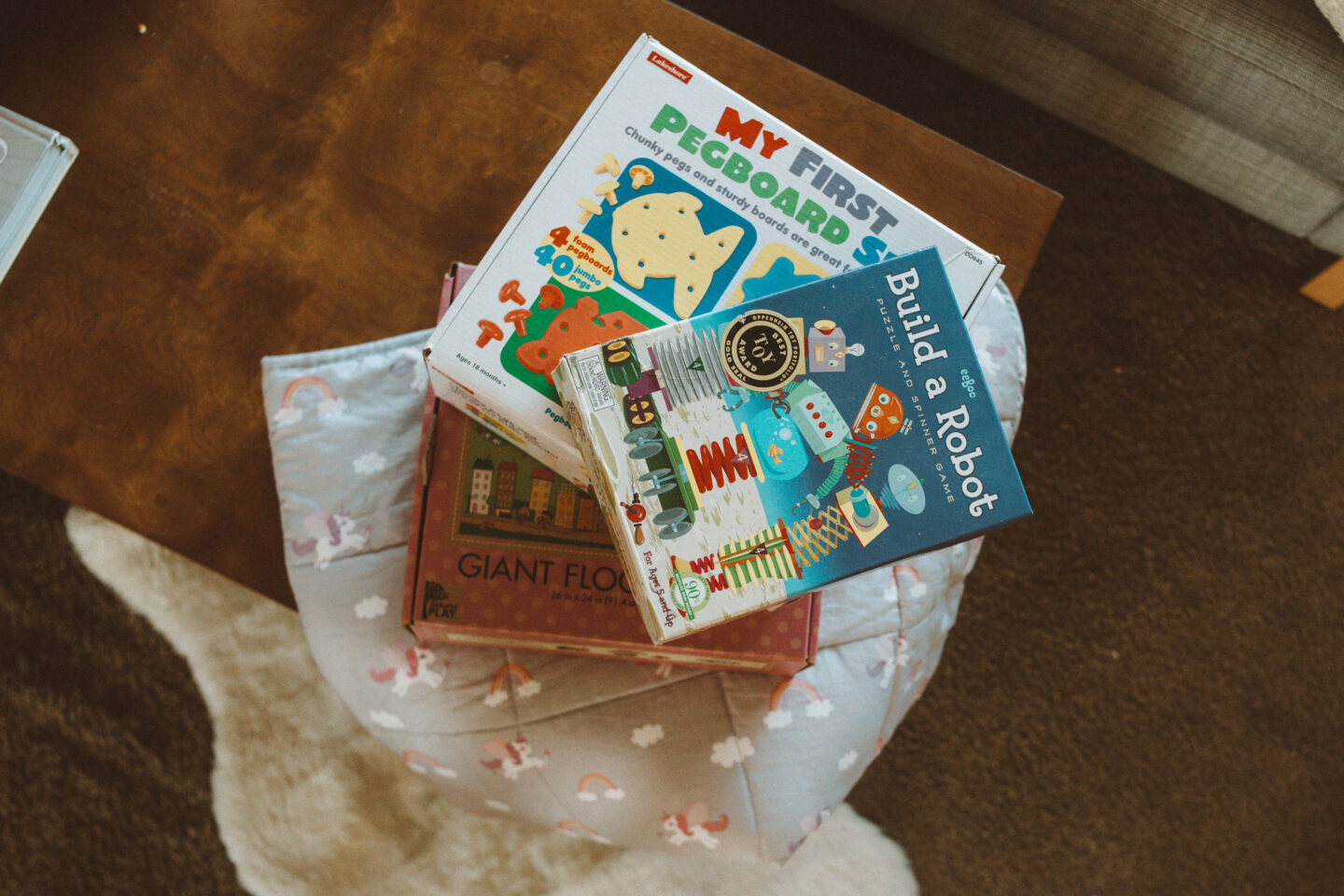 Shop my recs:

For kids, I love gifting games or puzzles that are just a little different than your average toy. This Build a Robot game is so fun for kids… really simple to play, and it has a puzzle aspect it to it that makes it a fun two in one. The peg board game is something Gabe spends a lot of time on (for which I say yay!), it's so great for fine motor skills, but it also ends up being a great creative play time for him because he also loves to build towers and structures from the pegs.
And finally, we love these giant floor puzzles! The pieces are big enough that the kids can all do them together, but the size makes it still challenging for Kit who's almost 8.
Shop my recs:

Makeup is always so fun to receive if you're a makeup girl like I am! I always think a fancy makeup product is the perfect gift to give a girly girl because it feels so dang special. These are some of my favorites, but the standouts are the Chanel bronzer… it's more of a bronze topper actually. I've never really seen anything like it, but it has a slight sheen to it and when you swipe it over your blush and bronzer as a final step it gives the most amazing diffused, airbrushed, and glowy look. It's stunning!
The Gucci highlighter is also such a unique product and would work for anyone! It's literally just a clear gloss so it doesn't add any shimmer, but it gives your skin a soft glow that is so natural and beautiful. It's not sticky at all and it sets down without losing that look. I can't rave about this stuff enough!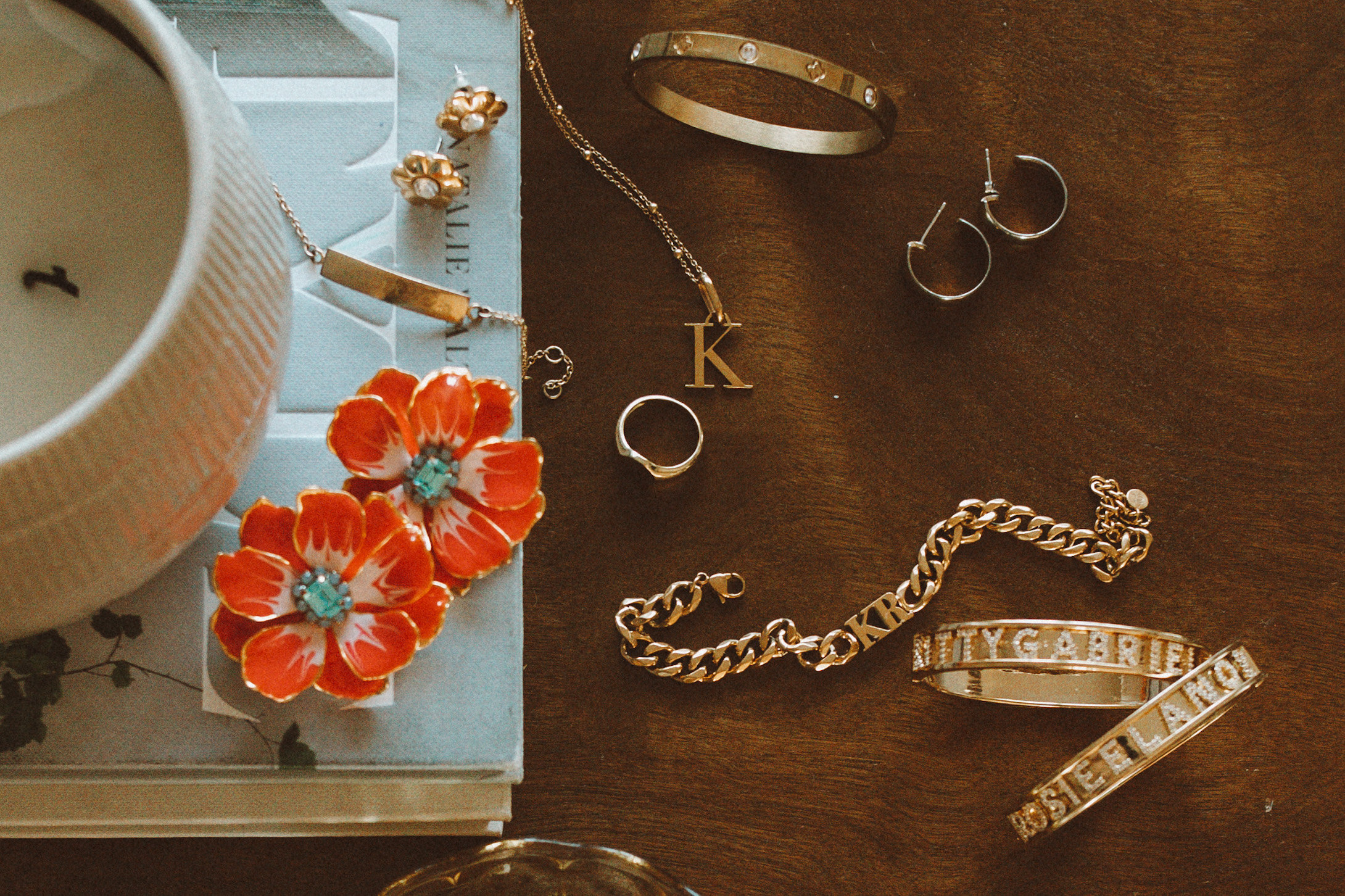 Shop my recs:

The K necklace and Karin necklace are from Abbott Lyon and the tiny little diamond necklace is from For the Seconds.
Ah jewelry… such a good go to gift and I can't think of anyone who wouldn't want to receive something glittery. These are some of my favorites, but I really focused on sharing some of my favorite personalized pieces because I think a personalized jewelry gift is so thoughtful and special.
Shop my recs:

Okay let's talk guys. Last year I gave David this little portable record player and he loved it! It's a fun gift because it's a great thing to do as a family, but if your guy likes music it's a fun chance for him to nerd out a bit.
I've also gifted David this black puffer coat in the past, which is a really practical gift, but it's something he uses all the time and loves. And finally, a good sweatshirt or pair of jogger pants is always an amazing idea because you know they'll be living in them all the time. I'll link to David's favorites here for you guys.
For anyone who is a foody, has food allergies/sensitivities, or is really into cleaner/organic ingredients a subscription to Thrive Market would be a really fun and different gift idea. It's a yearly subscription, and it allows you to access some of these more expensive products at a discounted price. It's been so helpful for me with my food sensitivities to be able to access these products at a better price, but also without having to drive around to a bunch of different specialty stores.
Shop my recs:

Last year David gifted me the Always Pot and Pan and it was SUCH a good gift! I love to cook, and having pretty (but GOOD) pots and pans to cook with has been so fun and enjoyable. This year I'm hinting at maybe getting the mini's to match the full sizes.
Shop my recs:

Is it even Christmas if someone is gifting someone else a sweater? These are two of my recent faves that are for sure in stock, and they are a style that almost everyone would love!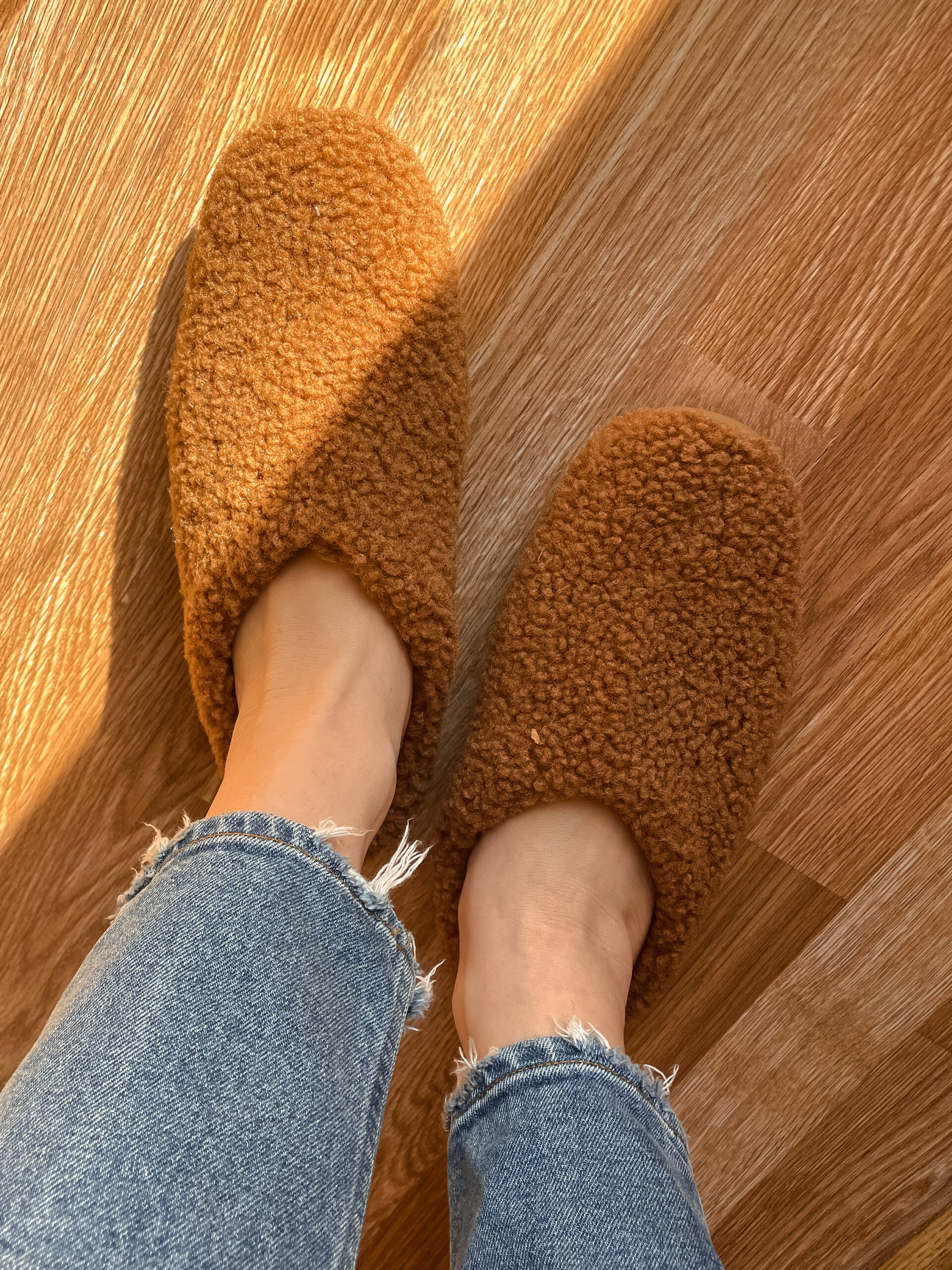 Shop my recs:

And finally! Cozy slippers/shoes. I've had this pair from Everlane for two years now and they have won out over all of my other slippers. They're just so comfortable, but I love that they're not super clunky or heavy.
And Uggs are always a great gift idea. Yes, they're kind of ugly shoes but they're so cozy, trendy right now, and they're really practical shoes for pretty much any life situation ha! I have the ultra mini's which are pretty trendy at the moment, but a pair of ultras or regular mini's would be universally well received.
---
Phew! Well that's it friends. I hope you found this helpful! I just figured this time of year we're inundated with lots of meaningless crap that people haven't actually tried or used so I wanted to take a bit of a step back this year and really focus on things that I know are good and would make amazing gifts! Well okay, that's all I'll say for now. I hope you all have the best weekends!
Until next time,
Karin