Happy Wednesday friends!
I have a few new things to share with you from Everlane today, but before I get into what I'll be sharing I wanted to take this opportunity to chat through how brand partnerships such as the one I have with Everlane will work now that I have a fall capsule wardrobe.
I've always been very selective about what I allow into my wardrobe, but now I will be that much more when it comes to these mini hauls. In the past I only chose a few things that caught my eye from the ambassador selection and I kept most of what I share with you guys – now I'll still select what catches my eye, but I'll return anything that I know I won't get a lot of use out of. So I'll still be able to share the new in selections with you, but I won't necessarily be keeping everything I share. I worried that this would be less genuine and authentic, but I think it may actually help you narrow down what you want as well.
Okay! That's all I wanted to say – let's get to the new pieces from Everlane for fall!
Side note: these posts are going to have to be in mirror selfie or self timer format from now on because I'm not keeping everything – I chose not to edit these photos other than to give them a crop so that you can see the true colors of everything (it's a lot harder to retain integrity of colors when indoor photos are paired with a filter).
Also, 10 points if you can spot a chubby 2 year old in the background!
Selections 1&2:
Shop this Look

Selection1: I wanted to share the three things I'll be keeping first and then I'll share the two I won't be at the end. This cashmere sweater was a no brainer for me. I've had this sweater in other colors, and it's a beautiful sweater. The cashmere is soft, the color is so autumnal, and the cut is really lovely. It's just an all around great staple to have in your closet, and when I saw this color I knew it would be a perfect match with my other fall clothes. I get these sweaters in a size small.
Selection 2: These velvet Mary Jane's are so sweet! They remind me of the Doen Mary Jane's, albeit not as soft and the quality is not as high (although the price point is a lot lower). This color in particular really stuck out to me, but now I'm wondering if I should have gotten the black instead. I may exchange them for the black after I've thought about it for a bit. Either way, they are very comfortable, and I love that a Mary Jane gives just a little something extra to any outfit. I also love that this pair from Everlane is very minimal with no hardware. They do run a bit small so I'd go a half to a full size bigger.
Selections 3 & 4:
Shop these Looks

Selection 3: these pants are really nice! I love that they look nice enough that you can wear them out – I think they'd be super cute with an oversized sweater like this or with a cozy sweatshirt and a comfy pair of sneakers on the weekend. They have a really pretty ribbed detail to them, and the slight flare makes them unique but still very wearable. I got a size small and they fit perfectly.
Selection 4: I already shared this on Instagram, but while I like this sweater I don't love it. It's cozy and soft, it feels good to wear, I love the tunic length… but the neckline is way off for me. Can I tell you a little secret? I'm super over Everlane's obession with mock necks ha! I feel like so many of their clothing this summer and now into fall have a mock neck and while that neckline has it's place occasionally, I'd like a little variety! I think this sweater would have been great with a scoop neck or with a full turtleneck… but the mock neck, combined with a very ordinary sleeve, and a retro inspired triangle detail… I feel like Todd from Christmas Vacation every time I wear it. ? It's not for me so I'll be sending it back. If you disagree, or you would love to look like Todd: I got a size small.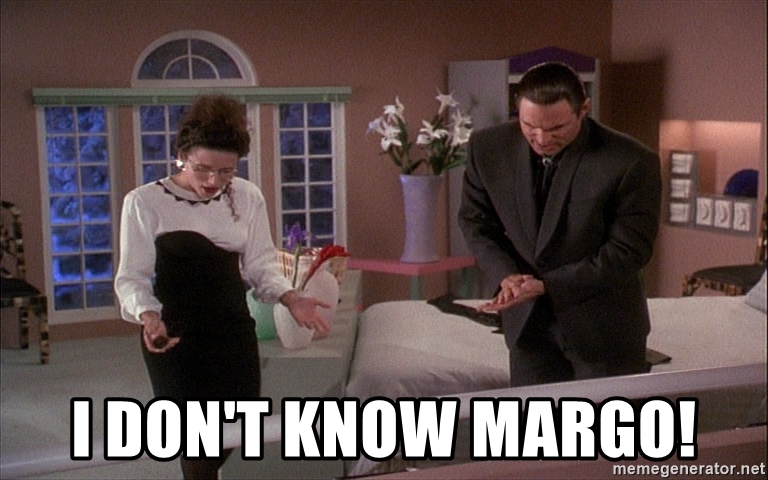 Selection 5:
Shop the Look

Selection 5: This is another no for me. For some reason, I thought it would be a tiny bit more pastel green than puke green… I'm sorry, but that's what it reminds me of! In general, these sweaters are really nice and I've had different colors of them over the years. I have no complaints in terms of quality and overall feeling/look of the sweater. But I just can't get behind this color. I also don't think it suits my complexion so I could just be reacting to how it looks on me. But I will be sending it back because the color just does not suit. I have it in a small.
Okay then! That's all I've got for you! I hope you enjoyed this little peek into Everlane's early fall selections. And I do hope they stray a little away from mock necks. Do you agree with me? Or am I just being cranky?
Until next time,
Karin