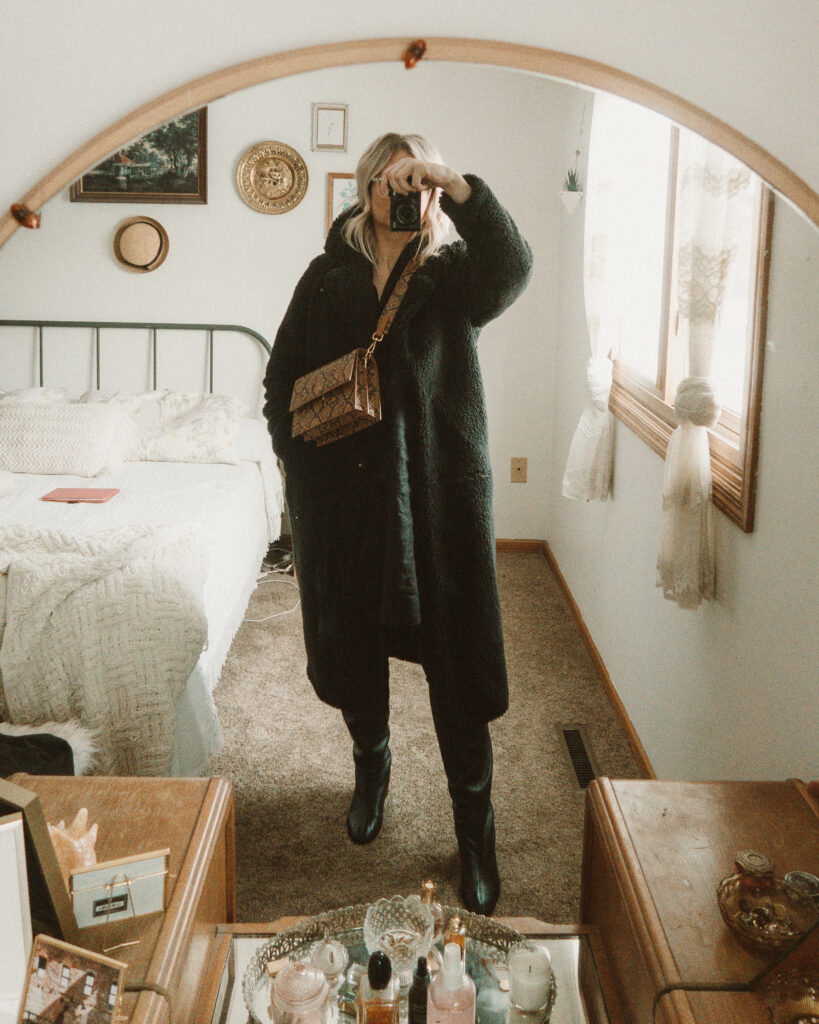 Happy Monday? Ha!
I've got a quick little weekend outfit roundup for you guys today. It's the twins' birthday today (I'll share more in tomorrow's post), and I've got cupcakes to make, presents to wrap, and about 30 loads of laundry (that may be a slight exaggeration) to do before they wake up from their naps.
SO we'll keep this brief today so that 3 year old disappointment won't get in the way of a pleasant birthday celebration (although let's be honest, disappointment is easy to come by when you're 3).
These are all outfits that I wore over the weekend. We actually had quite a full weekend. A (missed… ugh) Dr. appointment, birthday parties for all three girls, church, grocery runs… you get it I'm sure. I was able to sneak away for a run at the gym on Sunday so there's at least that.
All that to say, I dressed up a bit more than I normally would on a weekend as you can see. On Saturday after the party, I did end up changing into the fleece and blundstones for my grocery shopping. I was craving comfort after so much busyness.
A few notes about specific items:
I hemmed and hawed about the Madewell fleece for awhile because it's similar to my Everlane fleece (they are sold out of the cream color I have), and I wasn't sure if I would use it. But ultimately, I decided to go for it (during their Black Friday sales) because of the color and I'm glad I did now for a few reasons: the color like I mentioned, it's zip up so super easy to throw on and go, and it's a bit more versatile than the Everlane version. It's warm enough to wear as a light jacket, but lightweight enough to wear as a sweatshirt in the winter. And the final selling point for me was the fact that it's a really casual option, but the structured shape makes it look more pulled together. I'm a fan.
The It is Well cardigan has been one of my most worn pieces ever. It's something I have reached for constantly over the last few years that I've owned it. If you haven't checked it out yet, make sure that you do! It's so cozy and warm, but the length makes any outfit look really cool.
So with that said, here are the outfits:
(apologies about my mirror. It has some imperfections because it's an antique so some of the photos look like they have smudges on them. We did some rearranging and this configuration works better in real life, even if it means that OOTD photos look less than perfect)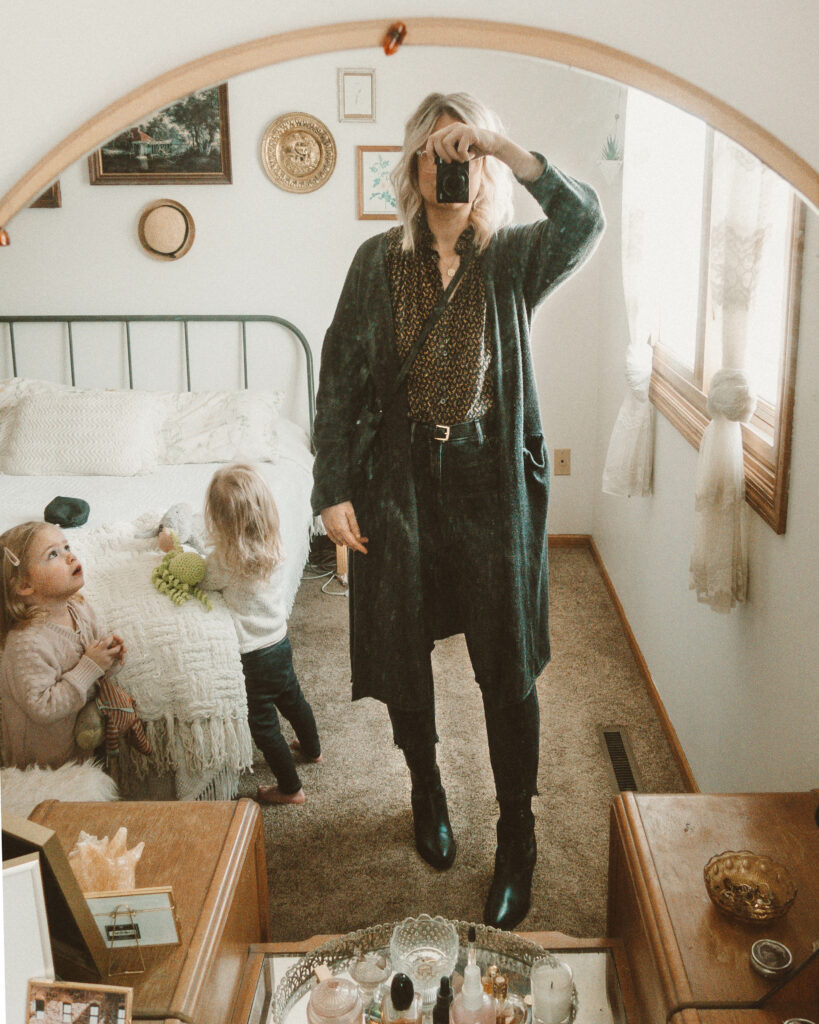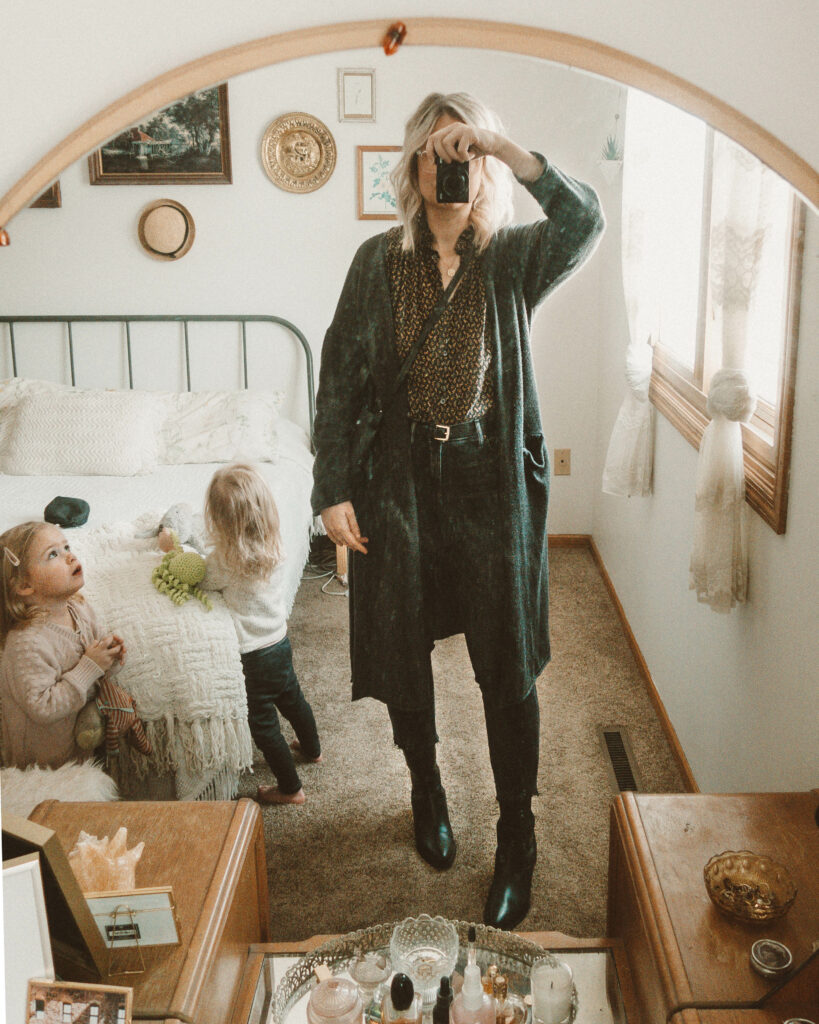 Outfit Details (Affiliate Links. Boots, Purse, and Cardigan were Gifted):

It is Well Cardigan | Secondhand Doen Blouse is Old. Similar Here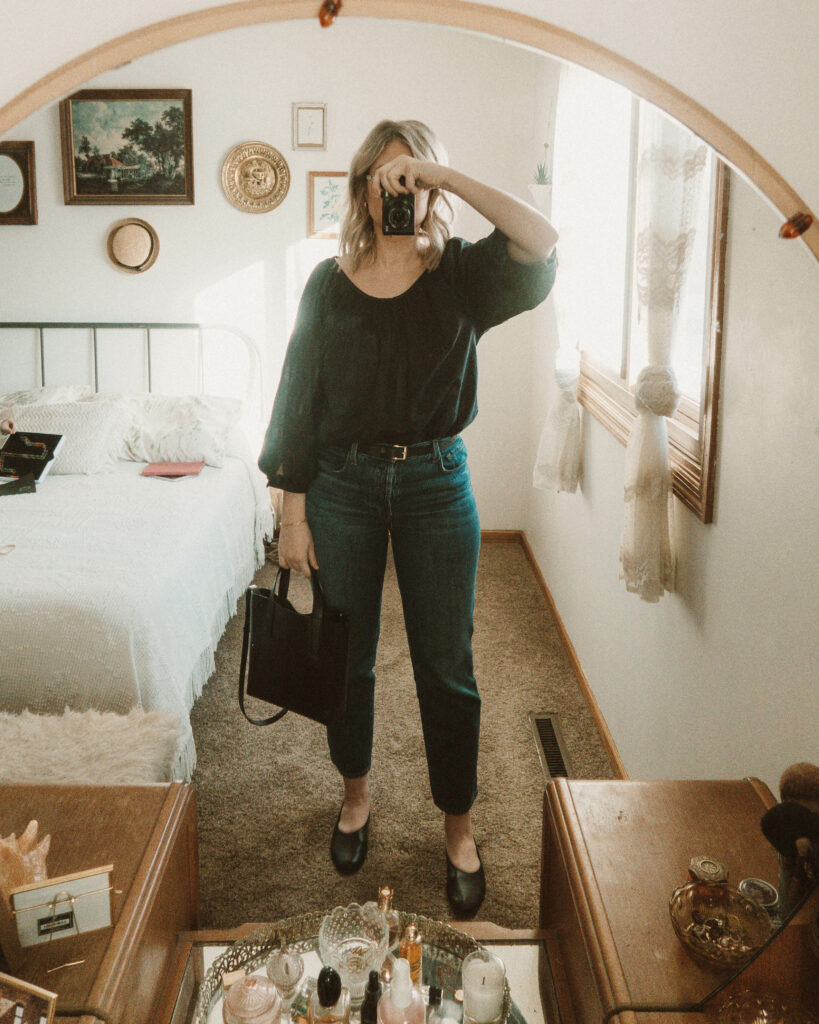 Outfit Details (Affiliate Links. Bag and Blouse were Gifted)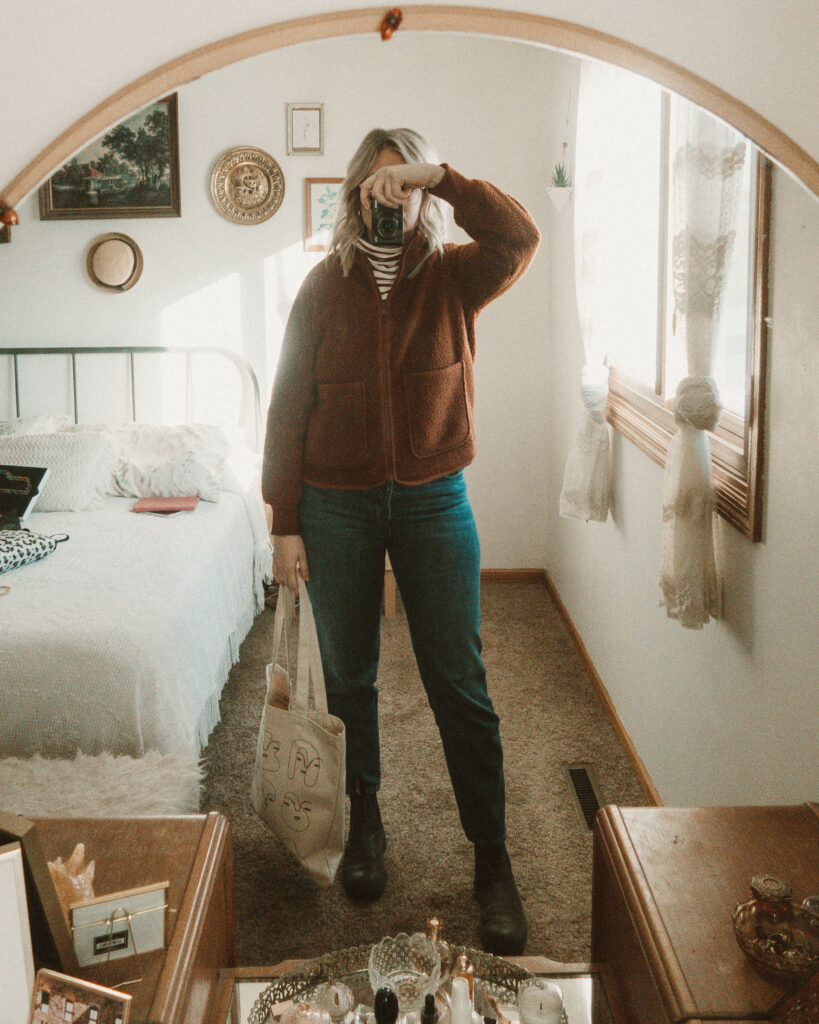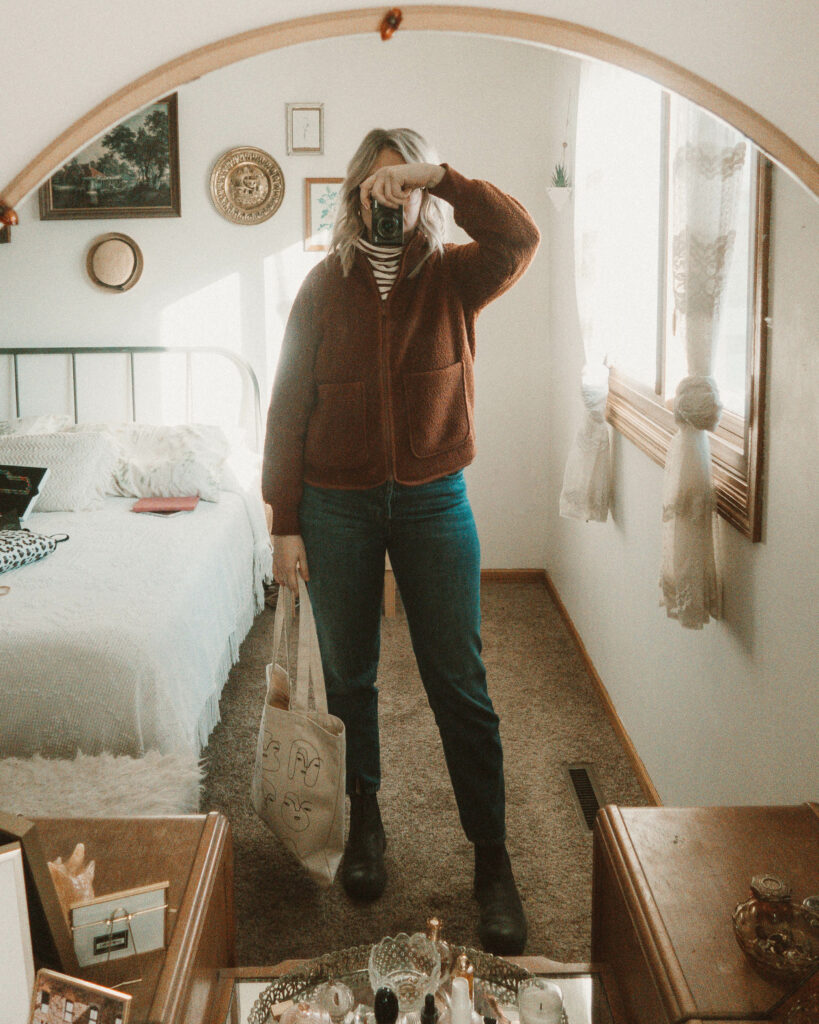 Outfit Details (Affiliate Links):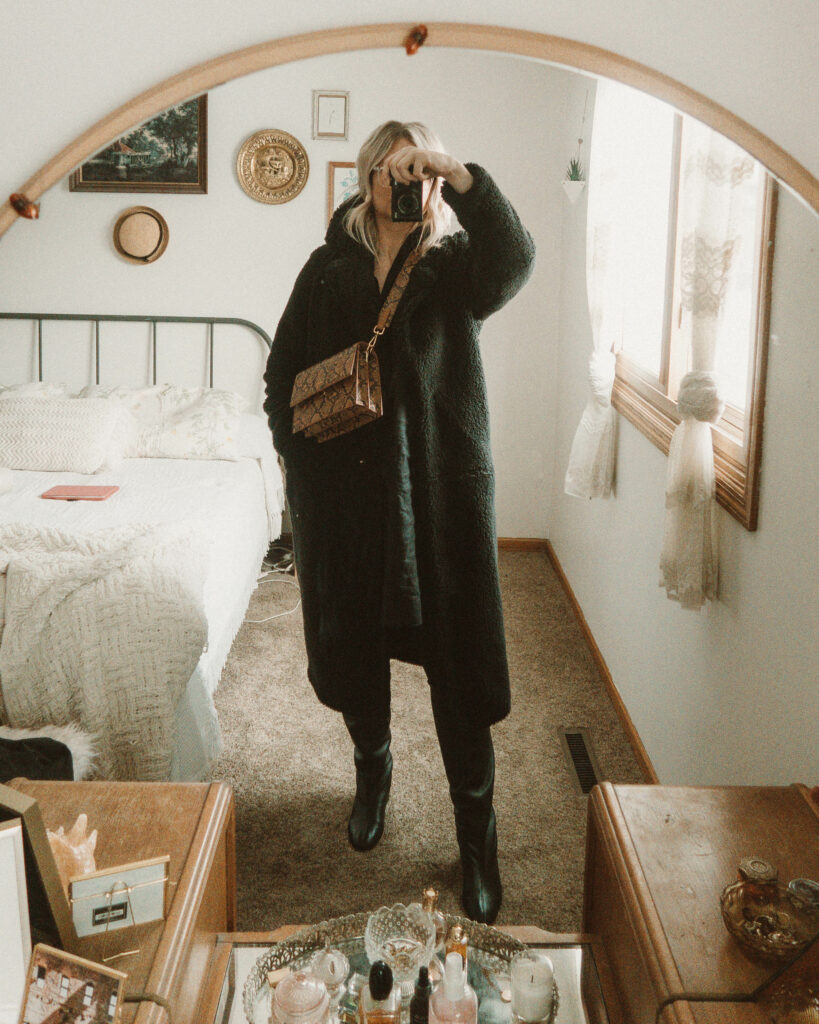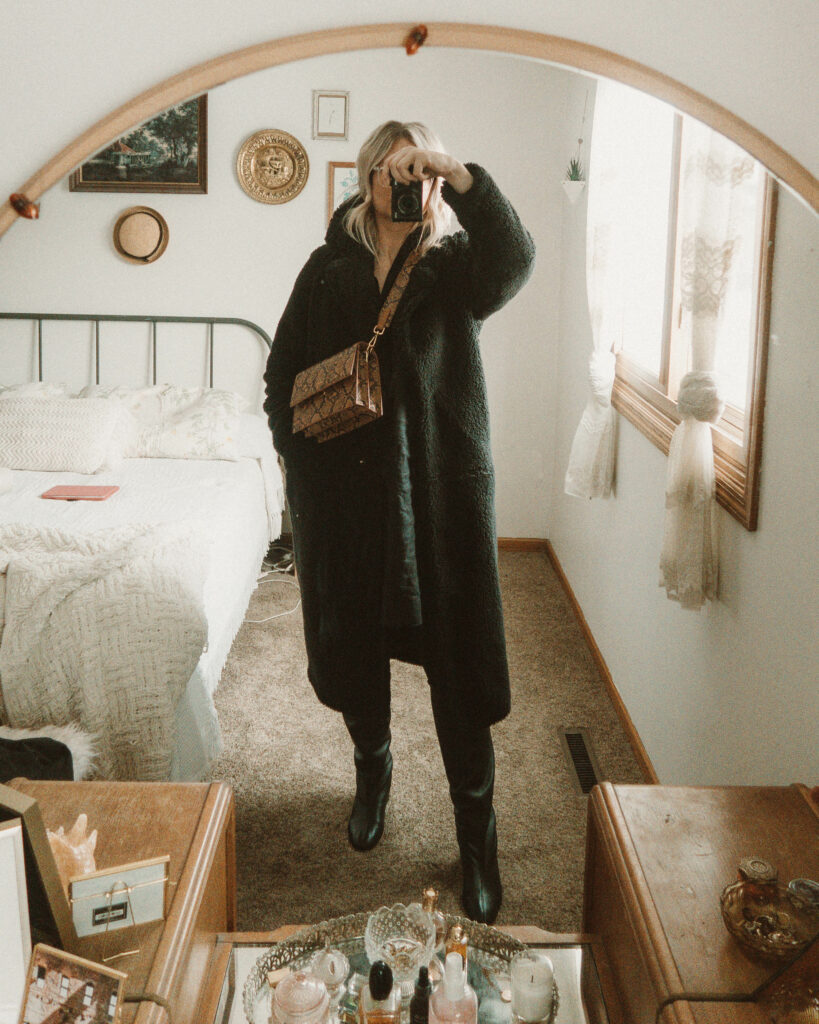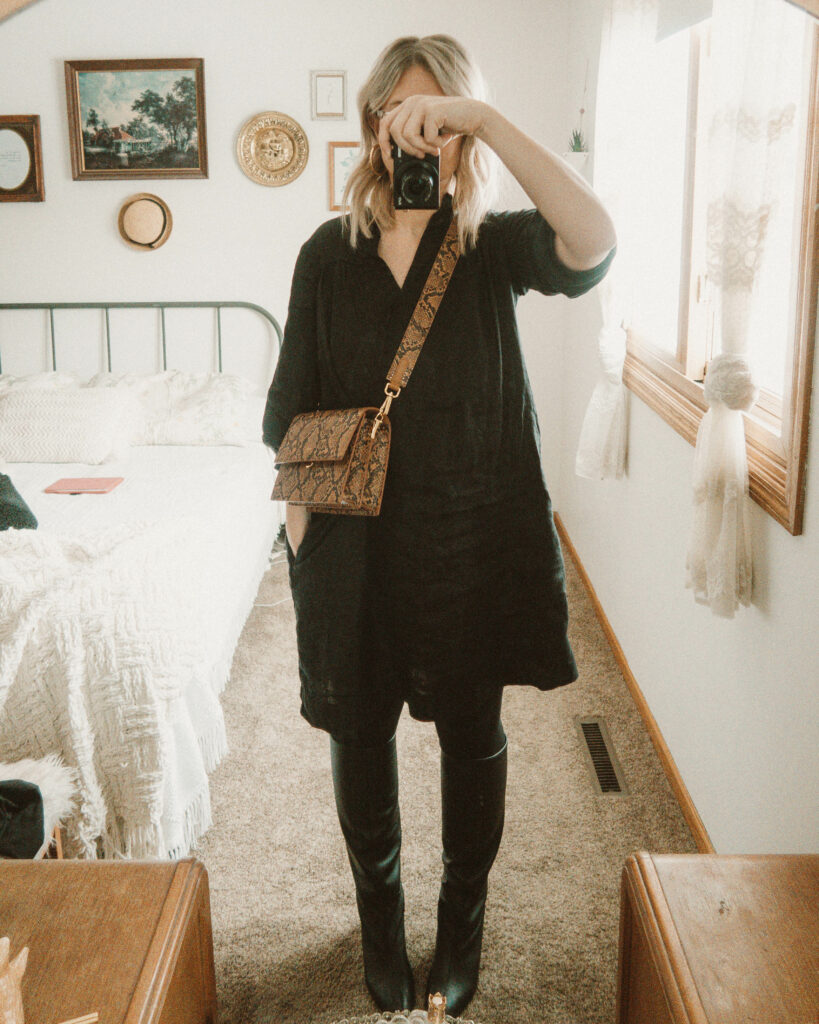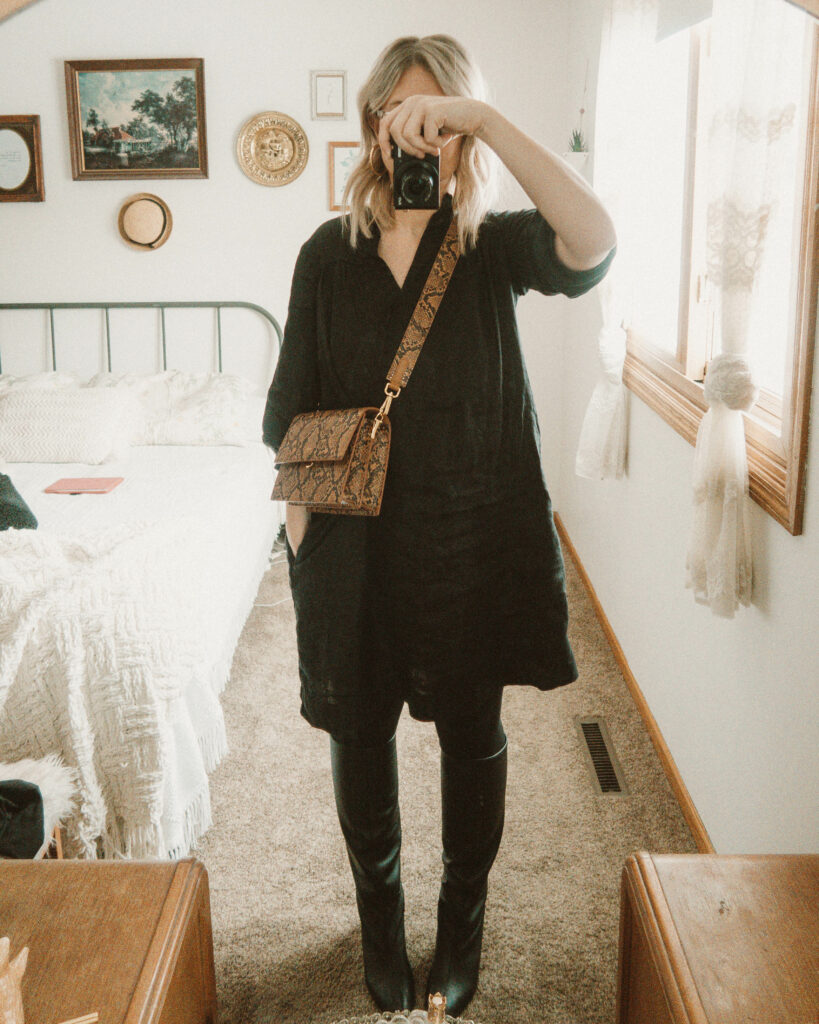 Outfit Details (Affiliate Links. Pretty Much Everything is No Longer Available so I linked to Similar Items)

Sabine Dress from Sugar Candy Mountain was a gift
And that's a wrap! I hope you enjoyed this weekend outfit roundup… even if it was quick! Now to attempt some unicorn cupcakes. Be thinking of me… baking is not one of my gifts.
Until next time,
Karin