Dress | Mary Jane's | Sunglasses | Basket Bag | Earrings
This past weekend I took my oldest daughter on a solo trip to visit my parents in Florida, and it was such a sweet time of pouring into her sweet little heart. She's such a sweet, responsible little girl and I wanted to give her a trip that made her feel really special. But it was also just so nice to take a pause from life and escape to warm air and lazy beach days. Her heart needed it, but I think mine did as well.
Today I'm rounding up all of the outfits that I wore while I was there in a little resort wear edit for you guys.
I packed lots floaty pieces, the best cut offs, and my favorite new beach hat and swimsuit… basically all of my favorite things to wear for vacation now and for later when the weather turns warm.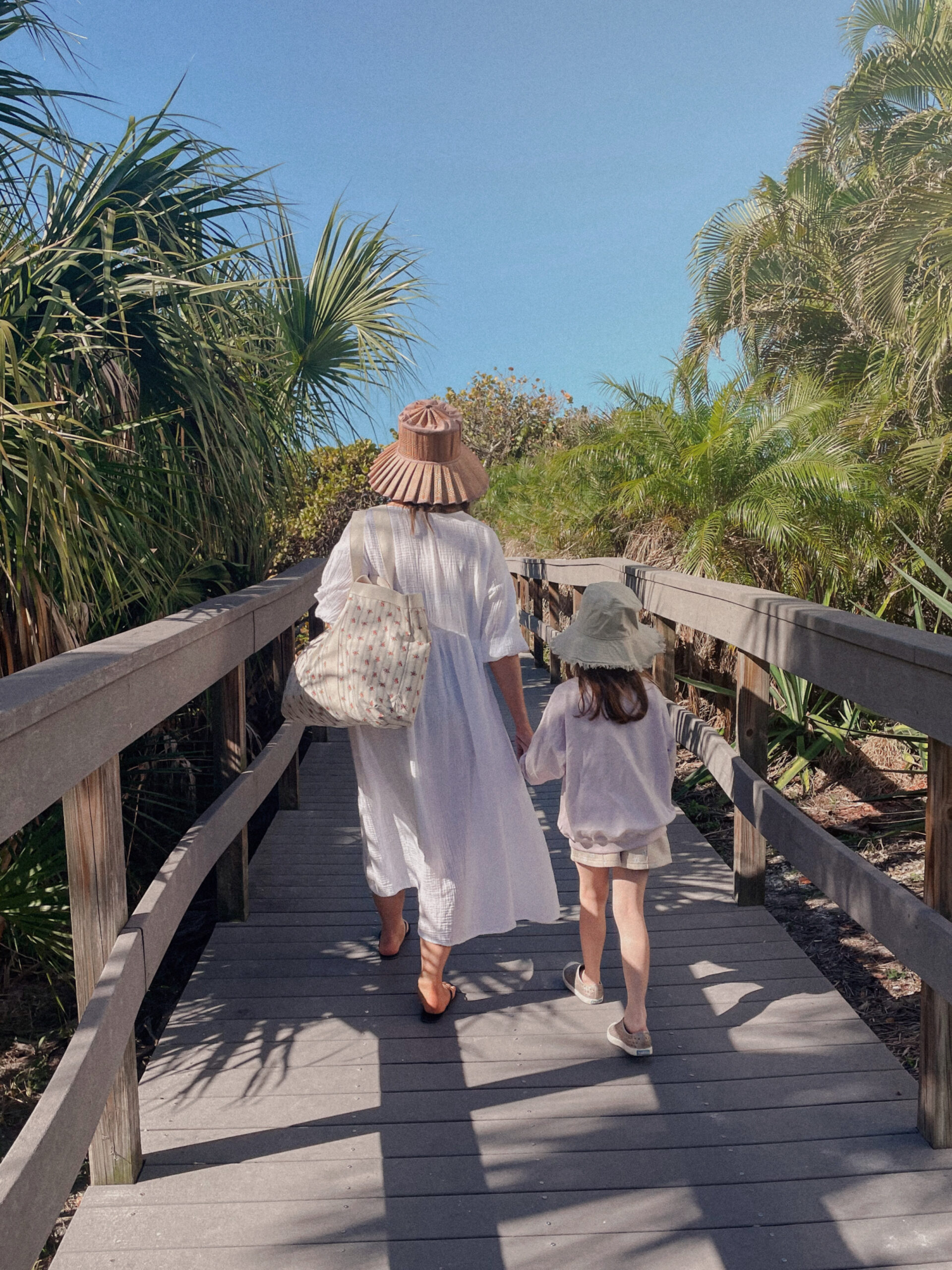 Dress | Hat | Sandals (gifted – get 15% off) | Bag (gifted) | Swimsuit Bottoms | Swimsuit Top
Kit's Sweatshirt | Sneakers | Swimsuit
Skirt (Gifted. Use code KARINEMILY to get 10% off) | Tee |
Sandals (Gifted. Use code KARIN10 for 10% off) | Basket Bag | Earrings | Kit's Dress
Blouse | Shorts | Raffia Mules | Sunglasses | Basket Bag | Earrings | Kit's Dress
Until next time,
Karin