This time of year I crave all the florals… in real life and in my clothing. 😉 In fact, there's really no better time to take cues for style from nature! And this year I'm leaning heavily into that inspiration with floral skirts, dresses, and blouses. I'm just… craving pretty, vibrant clothing to match the way the warmer weather makes me feel, and spring is the perfect time to lean into that feminine, romantic vibe.
Sezane is iconic for that exact vibe and it's one of my go to's for all things feminine and pretty. And this year I'm really loving all of those pretty prints in a fresh primary color scheme. This top in particular makes me feel like I'm wearing a bouquet of summer wildflowers and I'm not mad about that ha! And I love the way the yellow sandals add a bit of sunshine. In other words, this feels like warm weather in an outfit. 🙂
I'm already dreaming of this combo with a pair of denim cutoffs or a floaty skirt when things really warm up… fingers crossed that's soon!
Outfit Details
Floral Top (2) and Yellow Sandals (TTS) gifted | Jeans (26) | Sunglasses | Earrings | Bag is old Hereu
I have my eye on a few other things from their spring collection: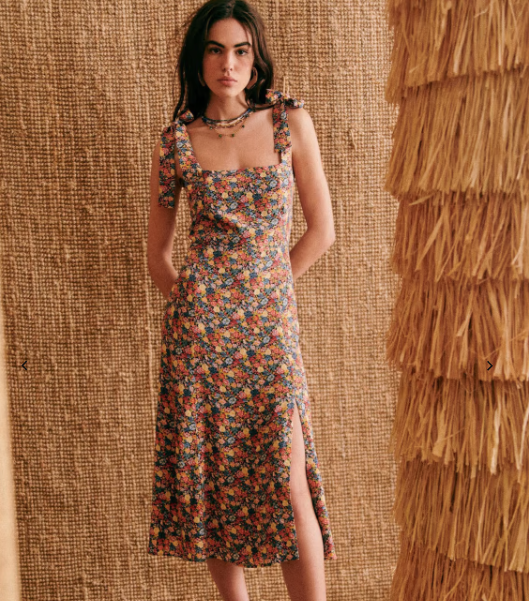 The same print as my top, but in the most feminine dress shape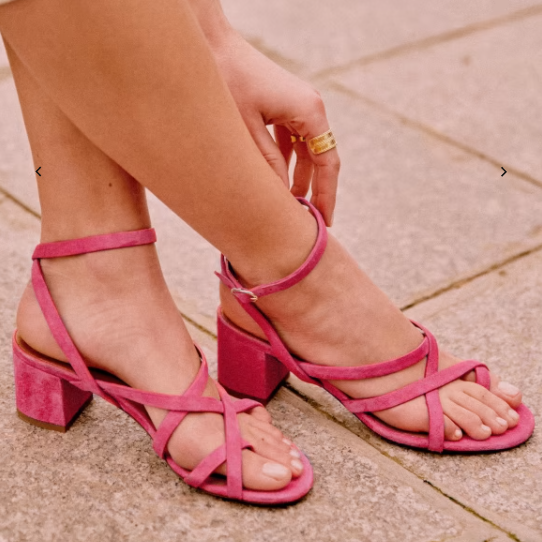 I love the bright shade of pink, and the heel is really wearable!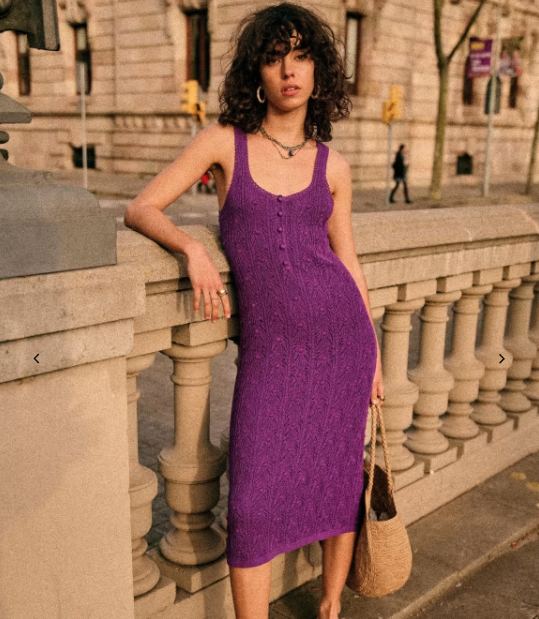 I love the classic knit style, but in this vibrant purple color
That's all I've got for you guys today! I hope you enjoyed this little Sezane edit. 🙂
Until next time,
Karin