Oh goodness friends.
We're already a week into December.
You'll hear this a lot from me this month because it's kind of consuming me at the moment, but parenting is just kicking my butt right now and I'm honestly hazy on where the last week has gone.
As I'm writing this right now, Bug is screaming in her room in protest of bedtime.
We've been attempting to wean her from her pacifier and it has literally been a horrible, horrible transition.
I'm not kidding.
I truly didn't realize how much she was relying on it for emotional support until now, which has me completely unsure of how to handle her behavior. I mean, I 100% understand where its coming from, but its also incredibly frustrating and not okay.
Sigh.
So I'm a bit preoccupied with my off screen life right now…
which means that all of my aspirations to do Dressember and talk about it frequently have pretty much gone right out the window.
But you know what? Over the last couple of years I've started to learn how to let go of some of the perfectionism that has always ruled me.
And, while part of me wanted to give up because I couldn't do it perfectly, the part of me that has grown and changed realized that this really isn't about me.
Mind blowing I know.
But really, it's not about me.
I decided to change my head space around the "challenge", and view it more as an opportunity to learn about an issue that is pressing in the city I live in and… fade into the background a bit.
But for those of you who have no idea what Dressember is, here is a little bit of information:
Every day during the month of December I'll be wearing a dress to bring awareness and raise support for the effort to end slavery and sex trafficking.
The donations that are made through the Dressember organization will be funneled to selected partners including an organization David and I have been supporting for years, the International Justice Mission (there are 12 total partners and you can find them at the bottom of this page).
But it's really as simple as that.
I wear a dress, I donate, perhaps you donate and already established organizations are given a boost in their efforts to end this tragedy.
If this resonates with you at all and you would like to make a donation (even a small one), you can donate at this link (if you're unsure how much to give, just scroll to the bottom for some helpful suggestions).
And if you want to join in, and create your own fundraising page (it's not too late!) just click here.
If none of this resonates with you as something you're up for, could I at least challenge you to spend this month digging into, and learning a bit more, about this topic?
I'll be doing two dedicated posts to Dressember this month (today being the first one), and in my second post I'll share a bit more about the industry and what I've learned so far (and finger's crossed… I'm working on getting a guest post from someone who has a lot more expertise in this area than I do).
So due to the "mood" of this post and, well, the fading into the background thing, I think I'll leave my styling notes out of this weeks outfit lineup and just share my outfits with you.
Although one quick note: it's been SOOOO cold here lately so there have been lot's of lessons in learning how to wear dresses in super cold weather. It's actually made me realize that dresses really are doable in cold weather, you just have to be smart about it. Namely: the right kind of under layers… fleece lined tights, turtlenecks, chunky scarves and hats, wool socks etc. I even wore a pair of long underwear instead of leggings one day and it kept me really toasty. I'll definitely be incorporating more dresses into my winter dressing in the future.
Monday: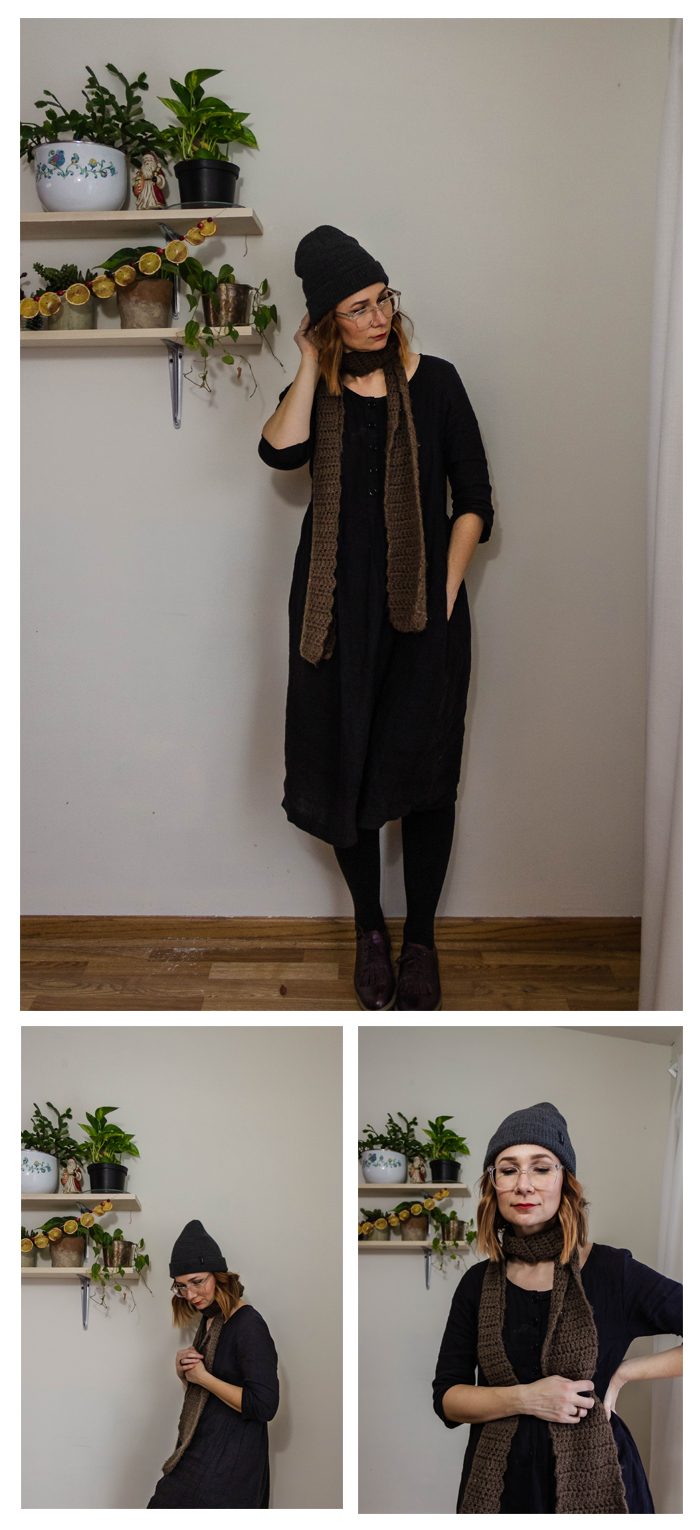 dress :: tights :: hat :: shoes: thrifted, but this pair is really similar :: scarf: homemade. lips (same in all photos, shade is poppy red and it's my new favorite)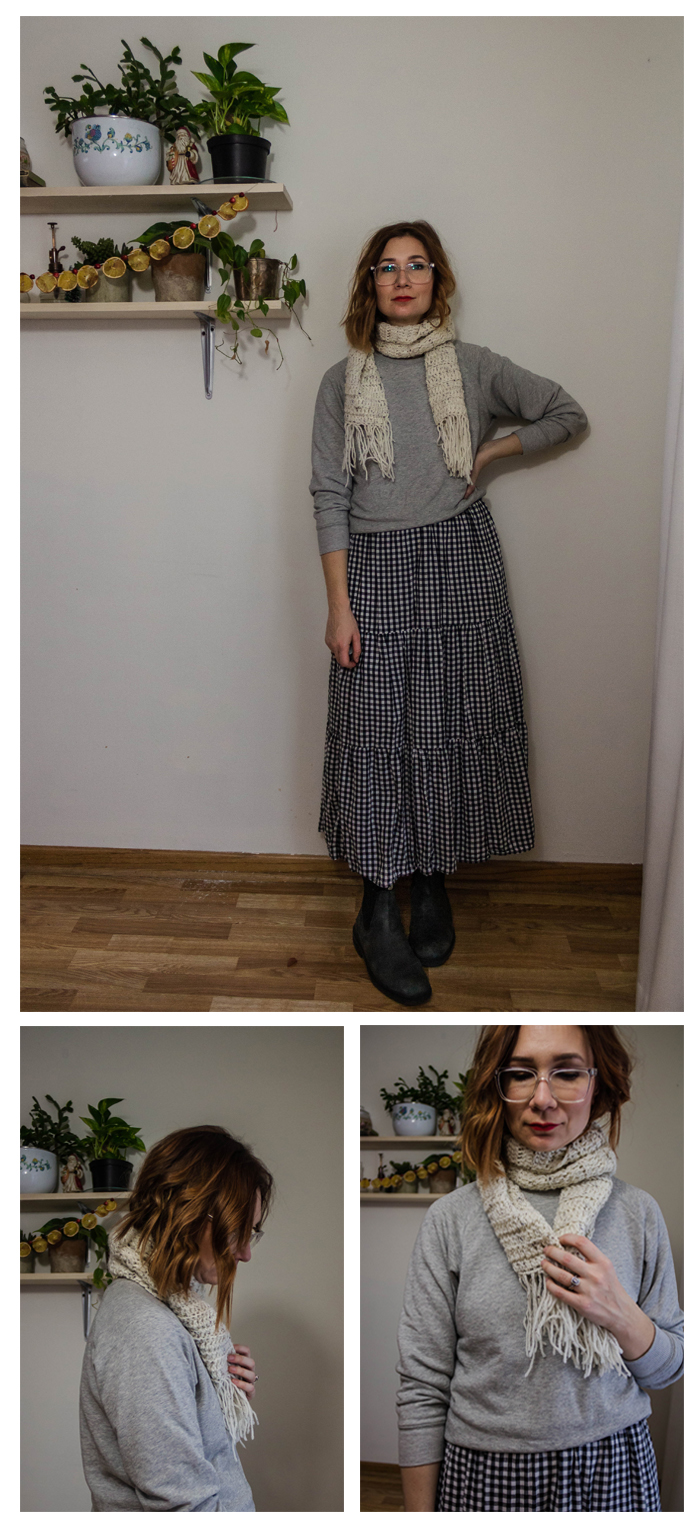 dress: no longer available. similar here :: sweatshirt c/o :: boots :: tights :: scarf: thrifted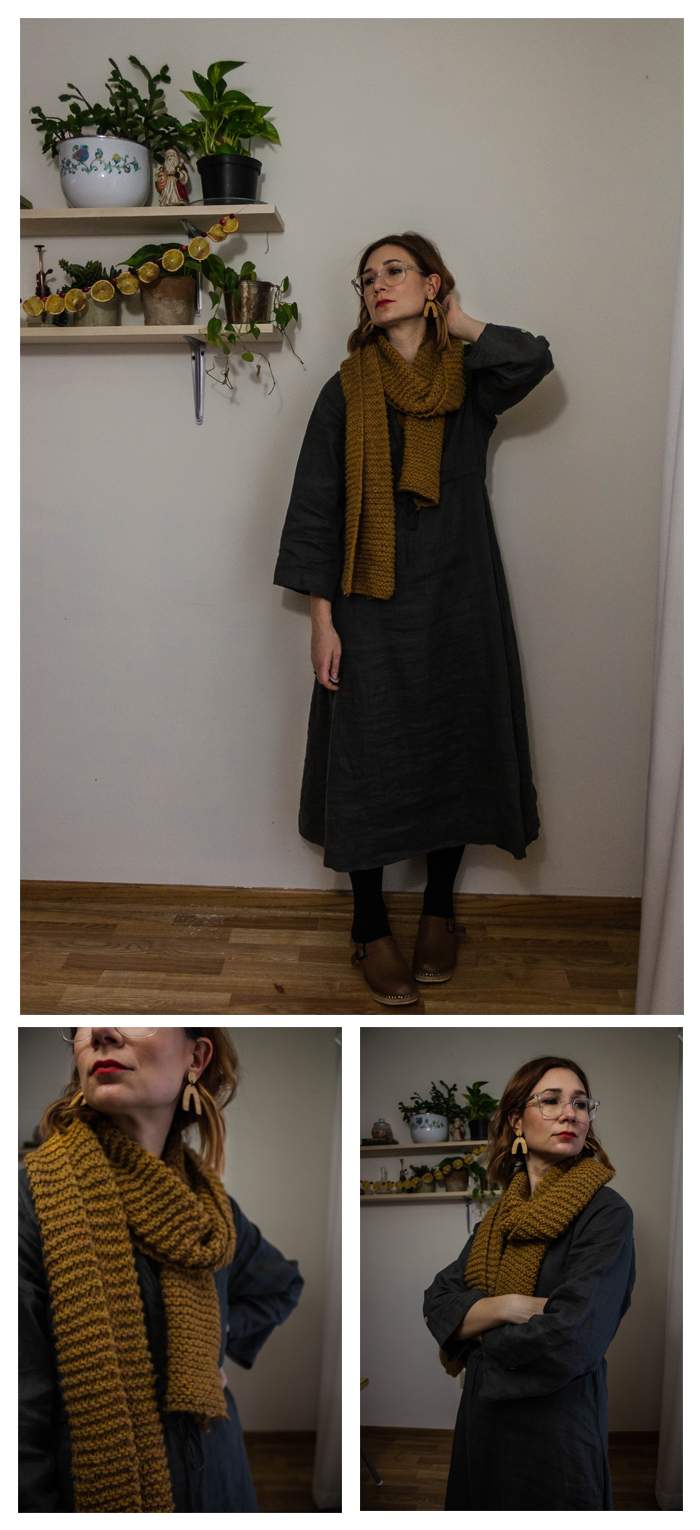 dress: sadly sold out. similar here :: tights :: clogs :: earrings :: scarf: homemade
dress: thrifted. as similar as I could find here :: cardigan :: boots c/o :: hat :: scarf: homemade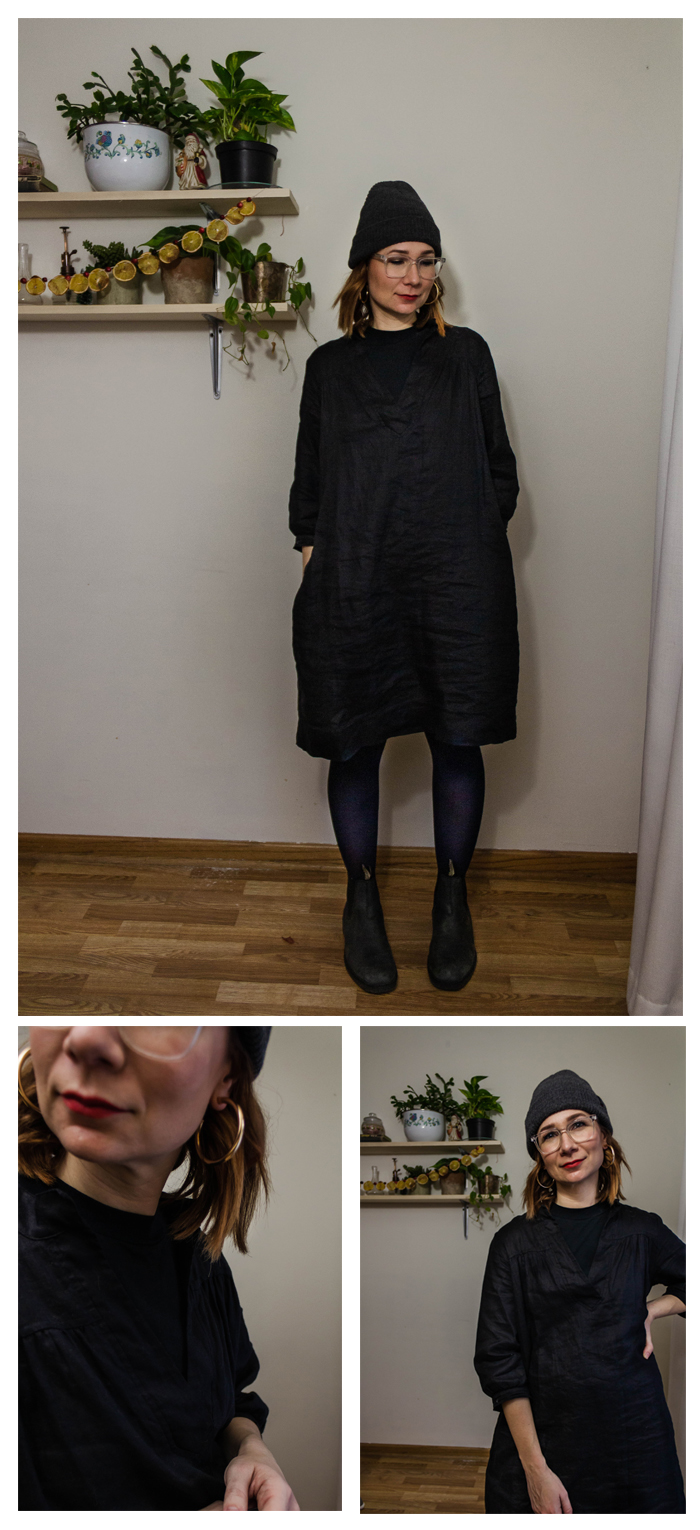 dress c/o :: tank :: tights (they're navy!) :: boots :: hat :: earrings