Happy Wednesday friends! Today I'm going to share 3 Holiday looks featuring coated jeans, but first a little check in:
How is everyone doing after the Holiday weekend? Tired? Rested? Both? I'm somewhere in between. 🙂 I'm happy to be post holiday, but I'm also looking forward to a slower December. We're really going to prioritize a slow Christmas season, and with our state in shutdown at the moment it will be somewhat easy to achieve.
Every Holiday season I talk about wanting a slower season, and every Holiday season it seems to be a season full of rushing… so even though the slower season is ushered in by something tragic, it's something I plan to take advantage of and really lean into the forced slow down.
No traveling, no parties… just intimate family time. I'm looking forward to it.
So knowing that my season will be most likely spent with very few people, I decided to put together some Holiday looks that are a little less Holiday specific, and a lot more casual than cocktail attire. I like the idea of still taking care with my outfit on Christmas day, but I like the idea of being comfortable even more…
thankfully, you can have both!
I decided to play around with a pair of coated jeans that I picked up a few months ago. I love the idea of a pair of faux leather jeans, but I have yet to find a pair that are actually comfortable, and not overly hot.
And because I don't need a Ross moment in my life (if you know, you know), I've shied away from purchasing a pair for the time being.
These coated jeans are the perfect compromise in my opinion. They have the look of a faux leather jean, but they are way more comfortable. This pair, in particular is very comfortable and easy to wear. I really love what they add to my wardrobe! They're basic jeans, but with a fun twist so they give an extra edge to whatever I'm wearing them with, which makes them a wardrobe powerhouse. I'm wearing a size 27 in this style, but honestly I should have gone with a 26. They stay up and fit fine, but I would have liked the look to be a bit more slim and they are stretchy enough that a size down would work as well.
Okay. Let's get to the outfits:
Look 1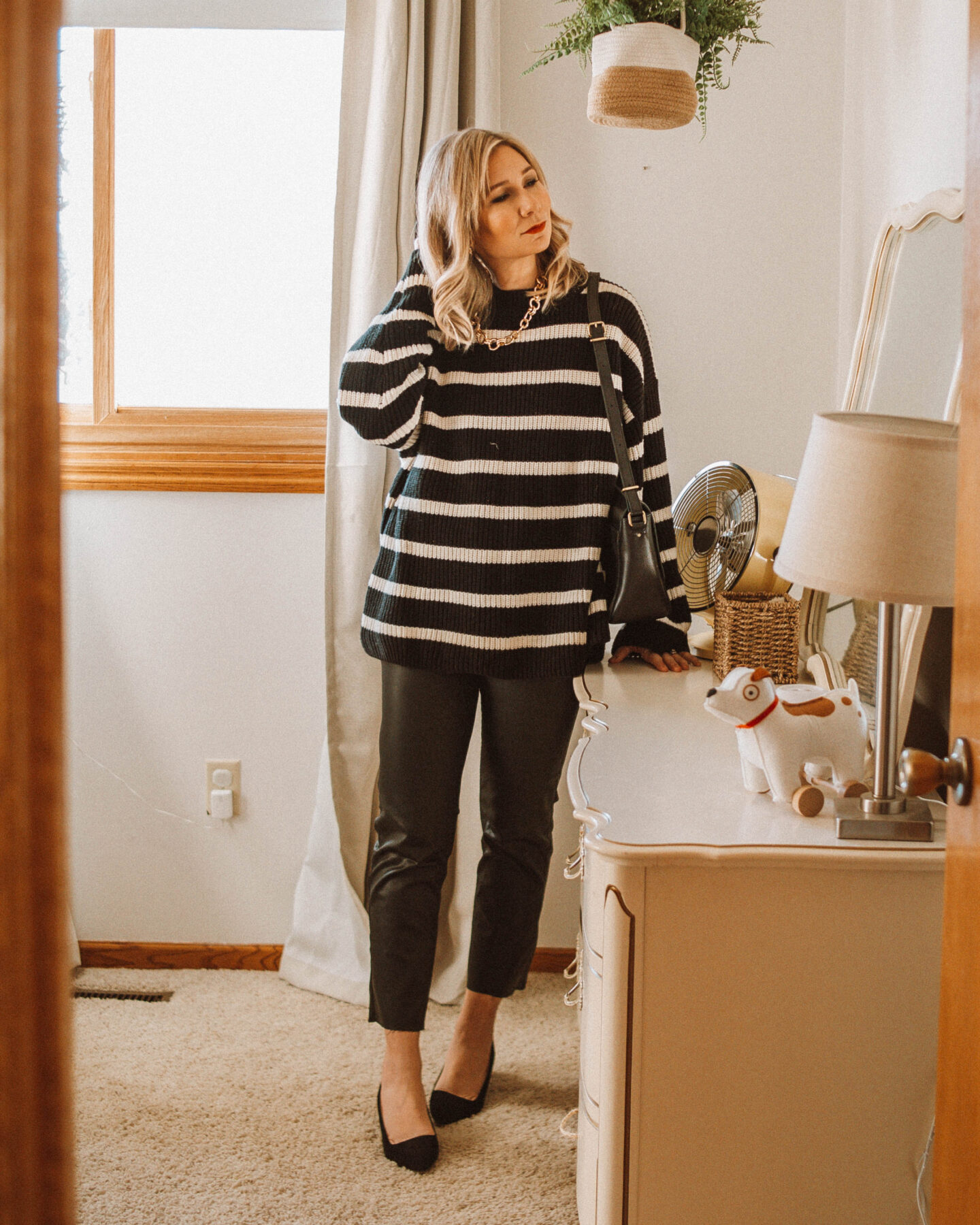 Shop the Look

Bag was gifted
Size down in the sweater, it runs big!
Look 2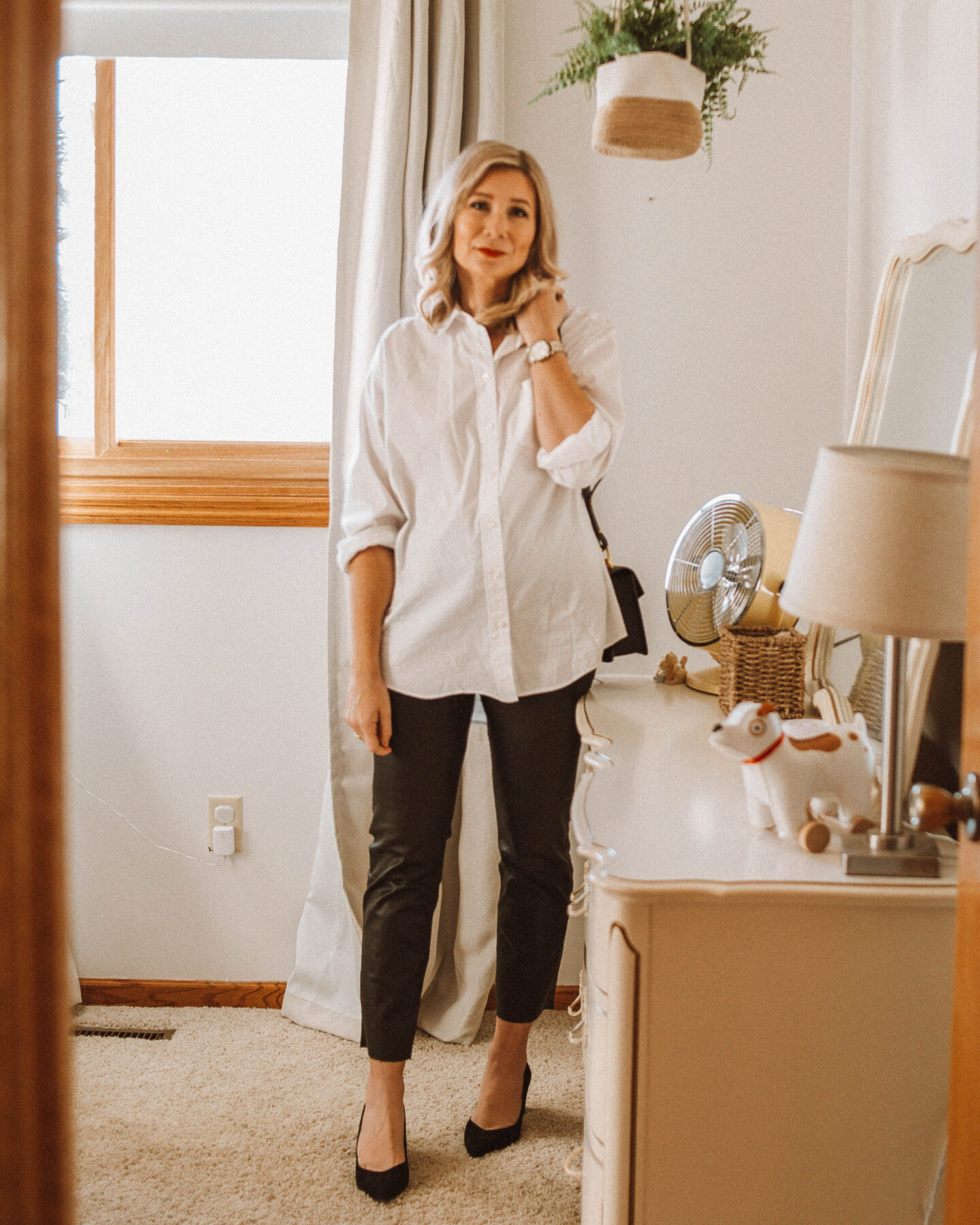 Shop the Look

Bag was gifted
Size down in the shirt. It runs big!
Look 3
Shop the Look

Boots were gifted
---
Well that's all I've got for you guys today! I hope you enjoyed this peek at some Holiday outfits I'll be reaching for. Do you plan to dress up for the Holidays, or are you going to keep it really casual? Let me know in the comments below!
Until next time,